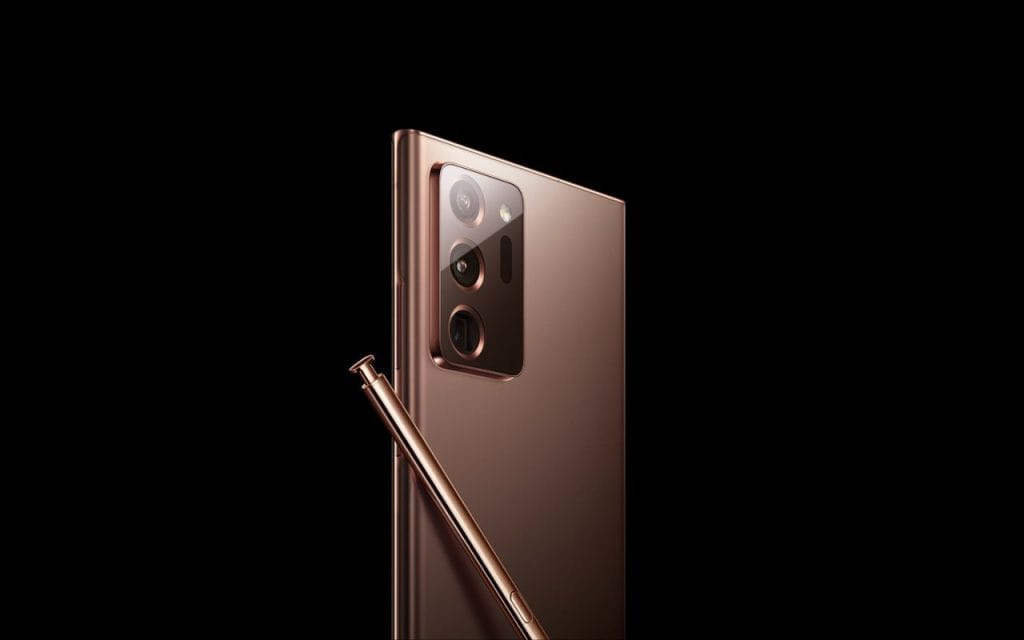 Samsung has officially announced that its Galaxy Unpacked event will be taking place on Wednesday, August 5, 2020 at 11 AM CST. Samsung is expected to unveil their new lineup of Galaxy Note 20 devices. Additionally, some experts expect Samsung to release another foldable phone called the Galaxy Z Fold 2.
Samsung Galaxy Note 20 Ultra Leaks
All rumors and leaks indicate that Samsung will be releasing two versions of the Galaxy Note 20, a standard version, and a Galaxy Note 20 Ultra. The Note 20 Ultra fits into the lineup that Samsung introduced with the Galaxy S20 Ultra in 2019 and will likely be a slightly larger device with improved specs. Leaked images show the Note 20 Ultra in a sleek copper coloring to give it a premium appearance. Exact specifications for the devices are still relatively unknown, but you can expect Samsung to include the biggest and most powerful components possible. Stay tuned for more rumors and a full wrap up after the Galaxy Unpacked event.
Another Samsung Foldable Phone?
Analysts expect that Samsung could use the Unpacked event to announce the successor to the Galaxy Fold. The device is expected to be named the Galaxy Z Fold 2, joining the branding of the Galaxy Z Flip. Despite lower sales on the foldable devices so far, Samsung continues to be a lead innovator in the push for foldable devices. We're excited to see what improvements will be brought to this latest generation of foldables.
ProClip Holders for Galaxy Note 20
After the event, ProClip will get to work to make custom phone holders for the Galaxy Note 20. Send us an email at customerservice@proclipusa.com if you would like to be notified as soon as custom holders are available for purchase.