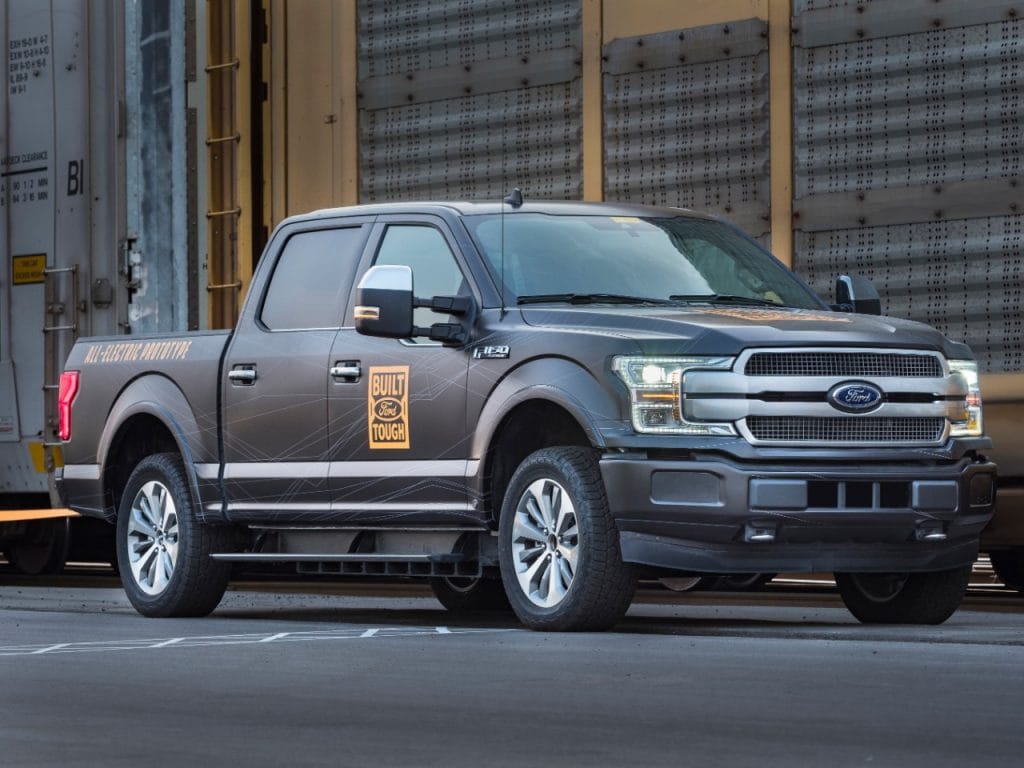 The Electric Ford F-150 is the talk of the automotive community. This much-anticipated electric truck will be available as soon as 2021. The electric version of the Ford F-150 is a big deal as few electric trucks are on the market. Furthermore, the F-150 is an incredibly popular truck so its electric version is likely to sell like gangbusters once it arrives at showroom floors next year. Let's take a look at some of the rumors swirling around the Electric Ford F-150.
What We Currently Know About the Electric Ford F-150
Though the electric vehicle market is quite small and most drivers are not yet interested in EV vehicles, progress is being made as evidenced by the Electric Ford F-150. The engineers behind the new Electric Ford F-150 deserve credit for creating the most expansive charging network on the continent. Furthermore, every new EV owner will be provided with two full years of no-cost charging. Though many Ford fans are eagerly anticipating the automaker's Mustang-inspired electric vehicle, the Mach-E, the electric version of the Ford F-150 will likely prove even more popular.
Additional Tidbits
The new Electric Ford F-150 won't have a motor under the hood yet it will have that much storage space. Bill Ford has also stated the new Electric Ford F-150 might function as a power node on worksites, offering additional power for equipment/tools as necessary. There will likely be a large battery pack in the vehicle to ensure it can provide such power. Though Ford representatives have not discussed the vehicle's range, anything below 300 miles will be a letdown for F-150 fans. It is quite possible the vehicle ends up providing significantly more range than anyone anticipates. Plenty of EV-seekers would gladly sacrifice under-hood storage for the opportunity to add that much more battery life.
It is quite interesting to note Ford has revealed images of the electric version of the F-150 towing train cars. Those in the auto industry anticipate the electric F-150 will be able to tow that much more than the regular F-150. If electric torque is provided in an instantaneous manner to provide the vehicle with EV Super Duty style towing capacity, the vehicle will undoubtedly be a top-seller.
Under the Hood of the new Electric F-150
The electric version of the F-150 is likely to feature two electric motors, one for each of the vehicle's axles. The truck will likely provide more acceleration than any other version of the F-150 including the amped up Raptor. As a result, the Electric Ford F-150 will likely be one of the more expensive trims, possibly having a sticker tag of $75,000 or more. Stay tuned as more developments about the new Electric F-150 unfold in the weeks and months ahead.