Android fans have been anticipating the new Galaxy S6 from Samsung for months. Recently, leaked images suggest that the S6 will more than live up to the hype. To fuel the fire in anticipation of Samsung's upcoming release at the World Mobile Congress (MWC) in Barcelona, Spain, Sprint "leaked" the above promotional image of the both the Galaxy S6 and S6 Edge.
Here are few of the reasons why we're excited about the release of Samsung's newest flagship smartphone:
Hot Curves
Even Samsung's announcement of the its WMC press conference hinted at the a curved screen for the Galaxy S6 Edge. Samsung first showcased this design on it's Note Edge last year. However, it is speculated the at the technology will work differently on the S6 Edge.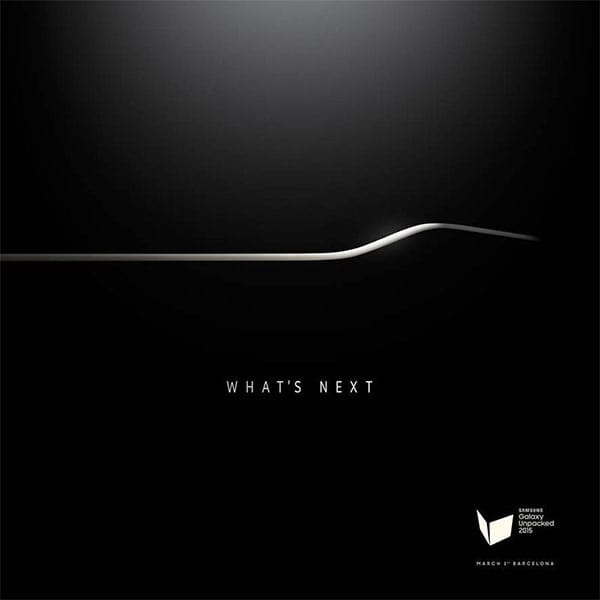 Heavy Metal
In keeping up with Apple's iPhone, it is also speculated that both the S6 and S6 Edge phones will have metal bodies, something Samsung has caught flack for in the past. A recent teaser released by Samsung last week also hinted at a design consisting of metal, curves and and abundance of light.
High Resolution
The new screens will likely have AMOLED (active-matrix organic light-emitting diode) displays and 2560 x 1440 pixel QHD resolution. For comparison, iPhone 6 has a resolution of 1334 x 750.
Better Battery Power
Leaked reports also suggest that the phone will have a smaller battery than the S5, but will have a better optimized processor that uses far less power. However, photos seem to indicate that the battery will not be removable, which is a negative for some users.
A Great Camera
When SamMobile acquired a prototype, it sported a 20 MP camera that had optical image stabilization. For reference, the iPhones newest flagship features an 8 MPcamer. The S6 camera is also rumored to have three shooting modes, including manual shots. The gallery will also be easier and more intuitive to use. We'll be excited if this makes it into the final version of the phone.
Goodbye to Bloatware
Reports indicate that the Galaxy S6 will come with only two apps pre-installed by Samsung. Finally, you get to choose what you want without hours of deleting unwanted apps.
Release Date
The Samsung Galaxy S6 will be formally announced at the Mobile World Congress (MWC), Sunday, March 1, and should be available for purchase by April of this year. We'll keep you updated on what additional information is presented by Samsung after their press conference in Barcelona, Spain.