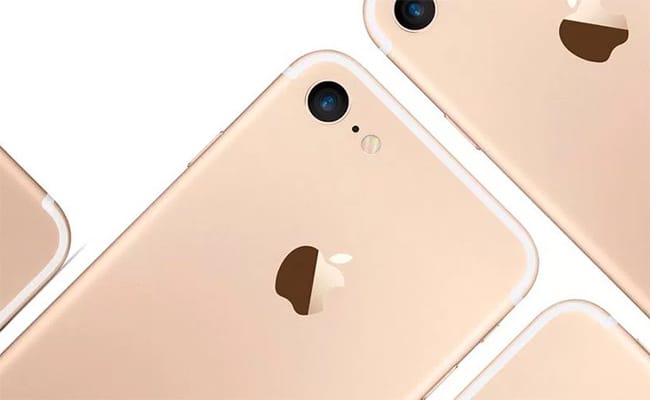 It's that time of year again, when iPhone enthusiasts look to Apple to see when the new version of their favorite mobile device will be released. Back in June, we discussed the iPhone 7 rumors that were available at the time. As we move closer to the release of the iPhone 7 and the Apple media event that kicks off the new flagship's launch, we have a few updates and more details to previously published rumors.
According to BGR, Apple plans to kick off the release of the iPhone 7 on September 6th or 7th with an unveiling media event. Phones would then be available for pre-order the week of September 9th, with phones available for purchase in stores on September 16th. You can be sure that ProClip USA will be watching and updating our fans on Apple's event. We will then get to designing and manufacturing our custom iPhone 7 phone holders so you can use them with your new device as quickly as possible.
Goodbye Headphone Jack
We briefly discussed the rumor that Apple was planning to exclude the audio jack on the iPhone 7 in our June iPhone 7 rumors update. However, more details are now available. According to Digital Trends, the Wall Street Journal leaked photos that appear to show a version of the iPhone 7 case with no headphone jack. It is speculated that the headphone jack has been removed to make the device thinner. So how do you listen to music via your handset with out an audio jack? Apple will likely provide wireless Bluetooth earbuds with the device, something Samsung has also included with their newest flagship, the Galaxy Note 7.
Hello More Memory
The iPhone 6s comes with 2 GB of RAM. BGR is reporting that the iPhone 7 is rumored to come with a boost, bringing memory up to 3 GB. One reason for the additional RAM is to support a new, advanced camera based on technology Apple acquired when it bought a company called LinX, back in April 2016.
Other iPhone 7 Features
The iPhone 7 will loose its physical home button in favor of a new flat surface "button." The new home button will feature haptic feedback to give users the feel of pushing a physical button.
Apple will also be introducing one of its biggest new features in the iPhone 7 – a duel-lens camera. The new camera, which will be exclusive to the iPhone 7 Plus, according to The Week, will capture black and white from one lens and red, green and blue from the other. When the two captures are combined, the result is a stunningly vivid and detailed image. The new camera will also focus on increasing low light capabilities.