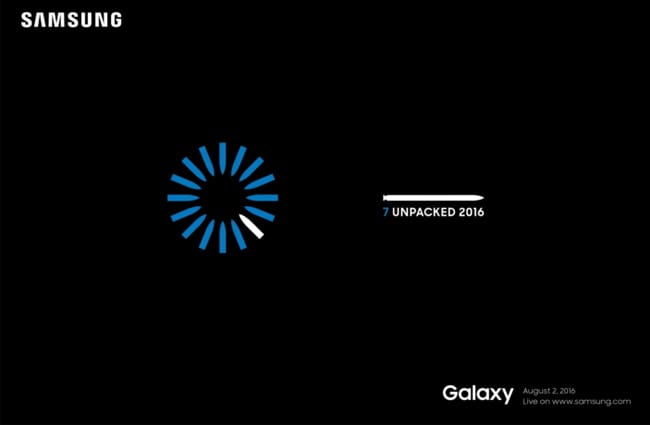 Fans of Samsung products are eagerly awaiting the release of the Galaxy Note 7. It's due out on August 2, 2016, according to a recent report from TechRadar that cites a Samsung Unpacked event invitation. Read on for rumored details about this innovative phone.
Enhanced Security
You know the action movies where the hero has his eye scanned before being let into a protected facility? The new Galaxy Note 7 is rumored to come with a genuine iris scanner that you should be able to use to unlock your device just by gazing at it.
Unique patterns made by our irises are supposed to be like fingerprints in terms of protecting our privacy. Support for this rumor comes from some patents taken out by Samsung for "Samsung Eyeprint" and "Samsung Iris" in addition to documentation that indicated people wearing glasses won't be able to use the iris-scanning feature.
Color and Design
The Galaxy Note 7 is rumored to come in colors including Black Onyx, Blue Coral and Silver Titanium. It is said to feature a metal frame with a glass back and to keep it safe from the elements, it should be resistant to dust and water.
A smaller bezel will help maximize the screen size, which may be 5.7 inches or 5.8 inches. Always-on display technology (that minimizes power use) and a curved screen make this new smartphone quite an appealing package.
Camera
A 12MP camera is rumored by some to be in the new Galaxy Note 7. However, TechRadar noted that the PhotoRumors site is saying a new aperture from Samsung will be a f/1.4, letting it take in more light in support of a camera ranging from 18MP to 24MP. Autofocus for whatever type of camera involved is rumored to use infrared light for bringing subjects into view faster.
Power Supply
Rumor has it that the new device will boast a 4,300 mAh battery, significantly larger than the 3,000 mAh of the Galaxy Note 5. Such power may give users up to 20 hours of video playback. Actual field tests will be required to see if this rumor is true, of course.
Samsung Galaxy fans, your time of waiting is almost over. And you can count on us to provide you with all the latest details in a follow-up article after Samsung officially releases its new smartphone. Stay tuned!