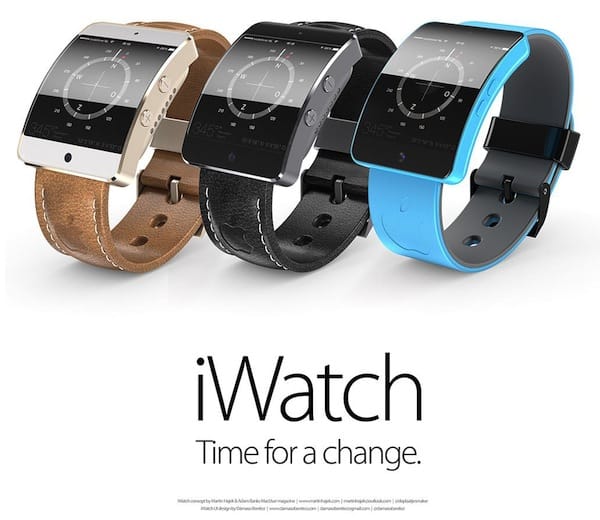 On Wednesday, August 27, Re/code claimed Apple will reveal its highly anticipated mobile computing device, dubbed "iWatch" by the blogosphere, along with the new flagship iPhone 6. Citing sources familiar with the matter, editor John Paczkowski, updated his claim from June that the wearable will debut in October. After all, Paczkowski did let readers know, things could change in the interim.
He took to another post, claiming the device announcement will be moved up a full month, to tag along with the iPhone 6. With the device argued to be powered by iPhone 6 and an extension platform of the soon-to-be-public iOS 8, it makes great sense for the two devices to be launched hand-in-hand…or wrist, as it were.
Paczkowski claims, outright:
Apple now plans to unveil a new wearable alongside the two next-generation iPhones we told you the company will debut on September 9. The new device will, predictably, make good use of Apple's HealthKit health and fitness platform. It will also–predictably–make good use of HomeKit, the company's new framework for controlling connected devices–though it's not clear how broadly or in what way.
He goes on to joke that things are not likely to change from his predictions. Quite sure of himself, Paczkowski can rest fairly comfortably on his carefully dropped article.
As we have alluded to in our own previous blogs, Apple uses particular sources as controlled leaks, Re/code being one of a new generation. It is not uncommon, over many of the past years, for Apple to slowly and quietly set expectations through non-official channels. Previously popular are the Wall Street Journal, Bloomberg, and the NYT.
With Re/codes connections and nicely placed headquarters just up the street in Palo Alto, it is no surprise to see the blog step out on such a limb. Apple, in an effort to further excite, or steer the general public in a specific direction, would do well to plant a seed in a respectable tech news source.
Still concerning, however, is the lack of any physical evidence of a wearable Apple device. Many pundits have speculated the wearable is being manufactured solely in the United States. Much like the unleaked Mac Pro, the iWatch could follow suit. With laws and strict penalties in the US system, it is very likely Apple could completely produce the device "in-house," without any leaks. This could especially be true based on the sapphire glass plant that has been rolling off smaller bits of potentially watch-sized crystals.
As with all rumors, nothing will be confirmed until the Apple media event, slated and confirmed by Re/code, on September 9.