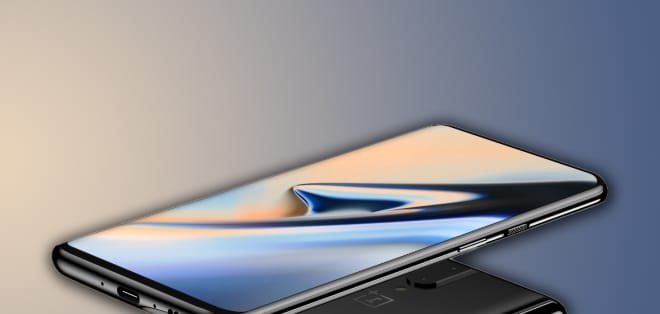 OnePlus 7 Pro Expected to Launch May 14
OnePlus is set to debut the OnePlus 7 Pro at New York's Pier 94 on May 14 at 11:00 a.m. EDT, and tickets for the event went on sale April 25. Simultaneous events will take place in India, China and England, and they'll be streamed online.
As exciting as the company's flagship phone promises to be, the events have little left to reveal about the phone. Official confirmations and leaks from reliable sources have already revealed most of the OnePlus 7 Pro's details.
Triple-Threat Cameras
The most notable new feature of the OnePlus 7 Pro is a three-camera system located on the back of the phone. It's not clear whether one of the cameras will be a depth sensor (which previous models have featured), or whether the system will use a standard, telephoto and ultra-wide trio. The company has confirmed there will be three cameras, though.
Leaked Details
While not confirmed a reliable source has leaked specs for the OnePlus 7 Pro. The phone is expected to feature:
6.7-inch 3120×1440 90Hz screen
Snapdragon 855 CPU
4,000mAH battery
The model will be offered with three RAM/storage combinations: 6 GB/128 GB, 8 GB/256 GB and 12 GB/256GB.
High Cost for a Premier Phone
As the premier phone of OnePus, the price tag for these models is to be substantial. Per leaked details, prices for the models are likely going to be:
€699 (~$779) for the 6 GB/128 GB model
€749 (~$835) for the 8 GB/256 GB model
€819 (~$913) for the 12 GB/256 GB model
Pricing for the base model is less certain than it is for the other two.
Available May 14
Once the launch events take place, the OnePlus 7 Pro will be available for purchase. Most experts anticipate the OnePlus 7 and a 5G-ready variant to also be launched at this event, but details regarding these others aren't as well known.