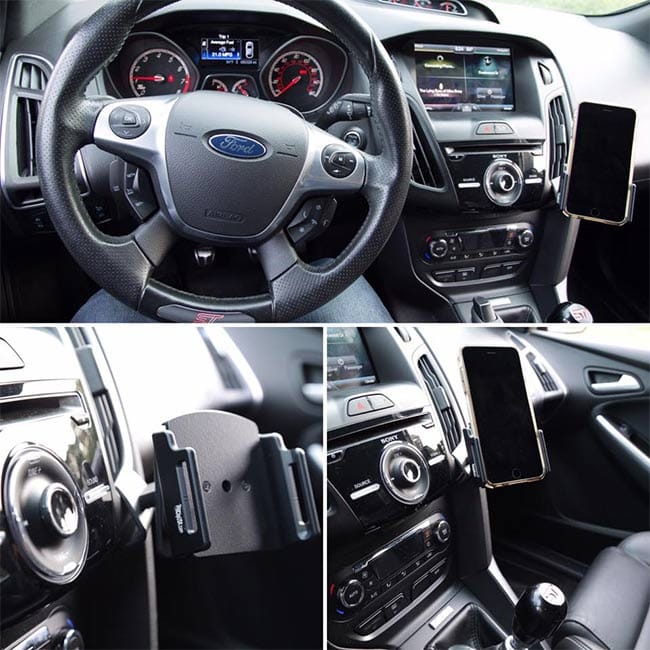 September has come to an end and that means it's time for our monthly customer reviews recap. We appreciate when customers take time to leave us a review, so we like to return the favor and take time to showcase the great messages they leave for us. We wouldn't be where we are today without our loyal customers. Take some time and check out what our customers had to say about our car phone mounts and phone holders in September.
Here's what our fans on Facebook had to say:

Nestor Garcia wrote, "Excellent product, tailored made to car and functioning like it should without any defects/clumsy parts."
Thanks, Nestor! We pride ourselves in making sure our products provide the perfect fit.
---

Jeff Stevens left us this recommendation, "Great product! After 2 of the other guys clips….broke while installing….wish I would of went to ProClip the 1st time. Very simple installation…they even supplied a tool to assist. Highly recommend this product."
Thank you for the recommendation, Jeff. We appreciate it! We're happy to hear you're happy!
---
Ted Gerold gave this great shout out to our customer service department, "I recently had an issue with a part on one of my mounts. Tal in the support department was fantastic and got my problem squared away!"
We're a fan of Tal, too! Customer service is and always will be a top priority for us. We're glad we could help.
---
And check out these great shout outs from Twitter: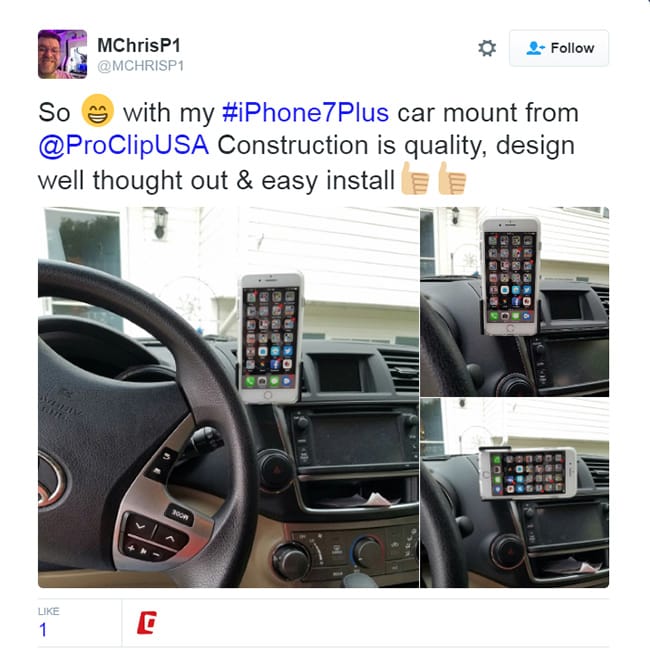 @MChrisP1 gave us a shout out on Twitter "So [happy] with my #iPhone7Plus car mount from @ProClipUSA Construction is quality, design well thought out and easy to install [Two thumbs up!] "
Awesome pictures, @MChrisP1! Thank you for sharing and leaving the kind words.
---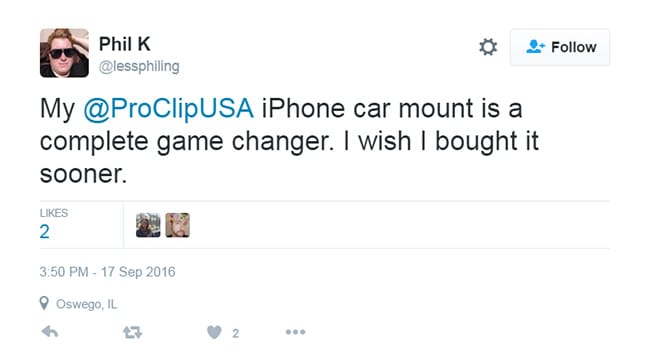 @lessphilling wrote, My @ProClipUSA iPhone car mount is complete game changer. I wish I bought it sooner.
Better late than never. Thank you, Phil for the tweet and welcome to the ProClip family!
Do you have a review you would like to share? We would love to hear from you. Feel free to reach out to us on any of our social channels.
Are you still interested in reading more reviews? Check out our monthly customer review archives!