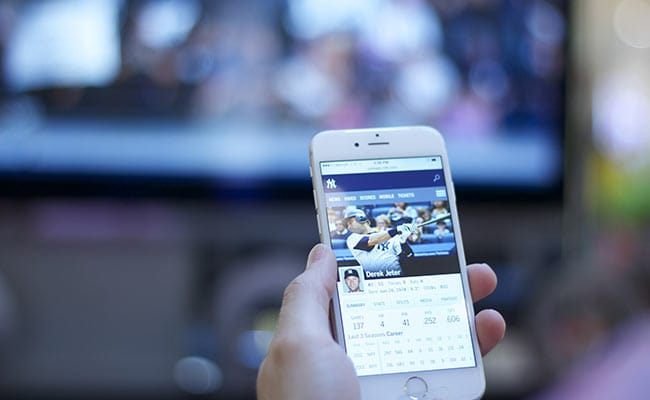 Since 2011, when Apple began to include Siri, its popular virtual assistant that runs on iOS devices, people have been using it to ask questions about any subject that comes to mind, from the meaning of a word, to the locations of nearby restaurants, to what the weather will be like tomorrow.
Baseball fans have enjoyed being able to speak to their iPhone, iPad or iPod Touch and ask questions about the sport instead of having to look up the details on their own. It's a great way to satisfy your curiosity about your favorite team or to quickly settle a bar bet.
Baseball Fans Can Get Better Answers to Their Questions Thanks to a New Siri Upgrade
Now baseball enthusiasts can get even more enjoyment out of the sport thanks to a new upgrade that Apple recently made to Siri. While Apple usually upgrades Siri during operating system updates, in this case it has adjusted Siri outside of this schedule to give it access to a larger base of baseball knowledge, noted a recent article at 9to5Mac.
You can use it to frame questions such as, "What was the batting average of Lou Gehrig" or to ask if anyone on your favorite team has been sidelined due to an injury. You can check on the record of a relief pitcher that you're not familiar with and you'll have a better enjoyment of the game, thanks to Siri's access to a treasure trove of information.
Apple's upgrade expands the statistical and historical baseball information database that Siri taps into, enabling the virtual assistant to answer more detailed questions covering 28 leagues beyond the majors.
In related news, 9to5Mac reported that Apple just made a deal with Major League Baseball to give coaches iPad Pros that are loaded with statistical baseball information, meaning they can access this data even when not connected to the Internet via Wi-Fi or cellular data networks.
Any baseball fanatic who wants fast access to a wide range of information about the sport will want to take advantage of the new Siri upgrade and start asking the assistant questions on stats and other historical details.