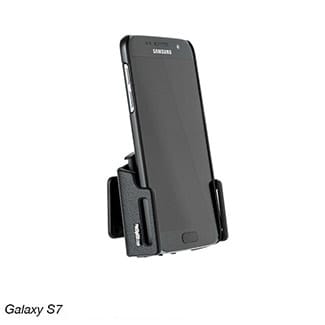 The Galaxy S7 has arrived! And, if you are an Android user, you are going to want to get your hands on Samsung's latest flagship smartphone. Some were worried that after the major overhaul Samsung gave the Galaxy S6 last year, that this year's phone might disappoint. It seems any concerns have been proven wrong. While Samsung did not reinvent the wheel with the S7, they did make some improvements that are being very well received.
The Galaxy S7 has a very clean and appealing design made of glass and metal, wireless charging and a wonderful, long battery life. If you're a fan of photography, you will enjoy the clean and crisp photos from its stellar camera. While it's true that the new flagship comes with a 12-megapixel camera, but even though it has fewer megapixels than the Galaxy S6, it still takes better photos. Another notable new feature is the always-on display, which has proven to be quite convenient if you need to glance at your phone to check the time or battery life. And, just in case you have a tendency to leave your phone out in the rain or jump into pools without clearing out your pockets, the Galaxy S7 is also water-resistant.
While nothing is perfect, you can expect a few minor missteps when it comes to the Galaxy S7 features. Unlike the S6, the Galaxy S7 is only available with 32GB of storage. However, it does come with a microSD slot for increased capacity. There is also no removable battery and although it has a pretty design, it's an extreme fingerprint magnet. While the flagship comes with a high price tag, we are sure you will find it to be money well spent.
Galaxy S7 Specs:
5.1-inch display screen
1440 x 2560 pixels resolution
12-megapixels camera
5-megapixels front-facing camera
32GB internal storage
3000 mAh battery
Galaxy S7 Car Phone Holders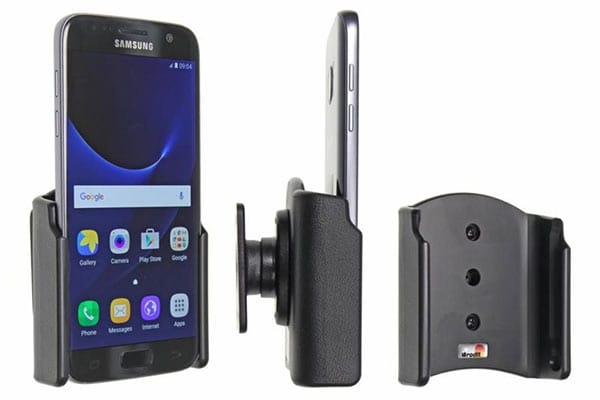 If you're looking to mount the Samsung Galaxy S7 in your vehicle, we have the solution for you. We are currently offering four custom mounting solutions for the Galaxy S7. All of our phone holders are custom made for the device and are compatible with our vehicle mounts. All of our phone holders are made of high-quality ABS plastic and are easy and quick to install on your dashboard.