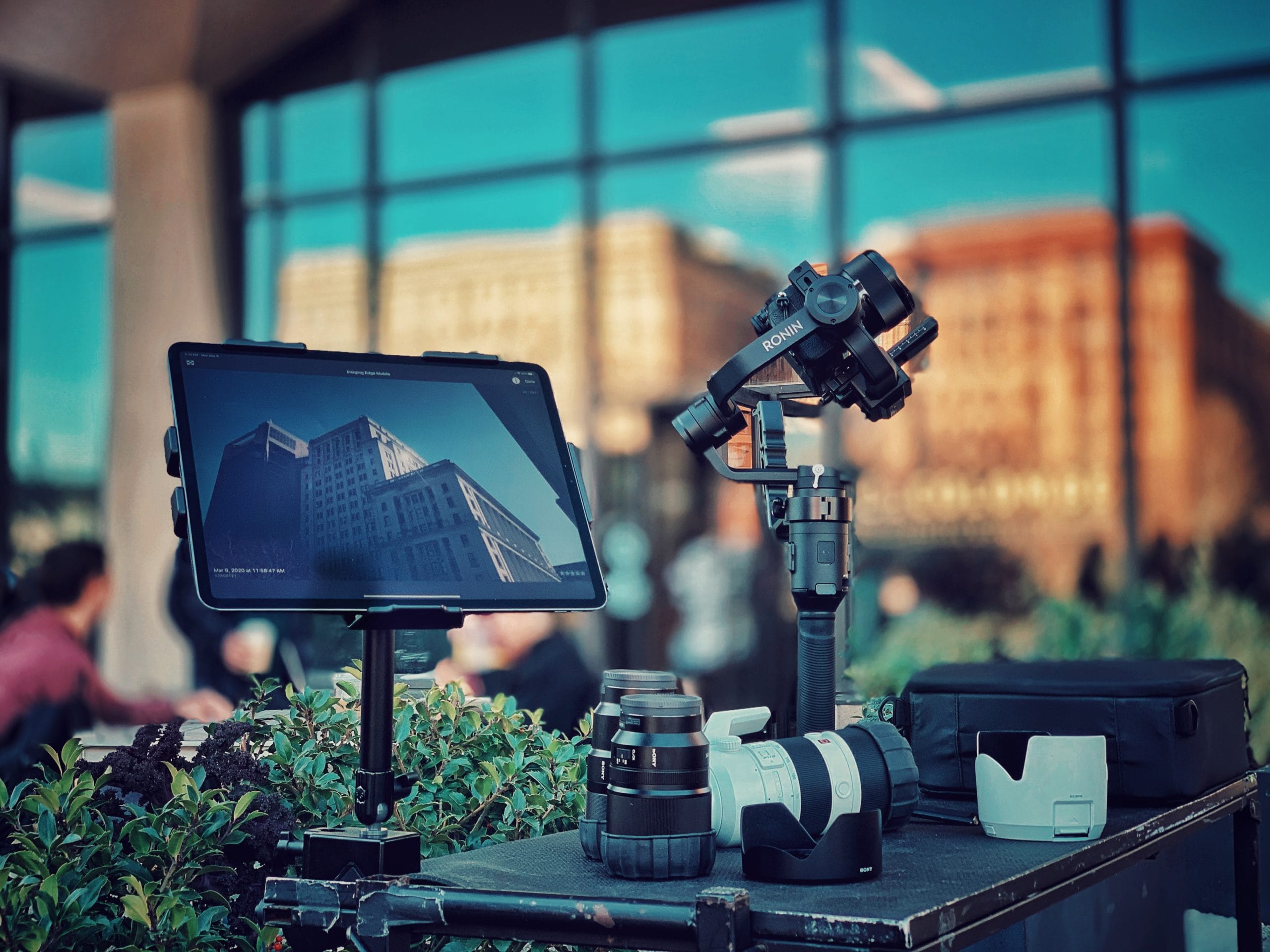 Lifestyle photographer Michael Spain-Smith uses the ProClip iPad mount as a working location photography tool. Mounted to a mobile workstation, Michael can wirelessly send photos from his camera to the mounted iPad for client review. A seasoned photographer, Michael praised the iPad mount as one of the most durable and affordable pieces of camera mounting equipment on the market.
Commissioned by an investment property group, Michael's latest photo shoot focused on indoor and outdoor architecture. From the clients point of view, it gave them the ability to swivel the iPad to a few different viewing angles. Photo assistants can also swivel the tablet back and forth to check important settings on the camera software.
Best iPad Mounts for Photography
Tablets can attach to any flat surface using a ProClip Heavy-Duty C-Clamp. Paired with 10-inch pedestal, this Desktop Clamp Mount features a strong modular construction adjustable to view in any position. The HD quick release dock allows the user to dock the tablet without screwing the tablet holder onto the pedestal. Check out the top photography mounts below including the easy-to-install hardware items:
HD Quick Release Dock with 15MM Release Tab & Tablet Mounting Hardware
Apple iPad Pro 12.9-inch (2018) Standard Holder
Photography Mounts for Business
Feedback from other photographers praised the systems compatibility of using the black C-Clamp that are already in most photographers kits. Photographers also preferred the price point and mounting strength of the large iPad in the holder. This is common in the industry when running a full laptop with monitor set up, in addition to having a firm steady base mounted to the cart.
Michael plans to explore the universal clamp mount functionality on his next off-road Jeep adventure. Plans include using a full digital cart set up with monitor and the iPad as a third or fourth screen. His Jeep Wrangler mobile workstation would be used on larger scale projects with a digital tech running the computer. Learn more about ProClip mounts for photography and let us know which setup is the most convenient for your mobile workstation.