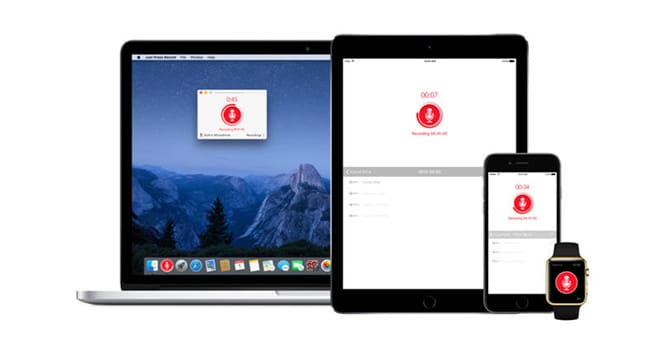 (Photo: itunes.apple.com)
For those who are frequently on the go but who must generate memos and other documents even when there is no time to sit down and type, voice recognition is a major game changer. Whether you're a boss or manager who needs to distribute important updates to employees or are a student keeping track of enormous amounts of lecture materials, speech-to-text capability in your iPhone or iPad will save you an enormous amount of time.
This is where the Just Press Record app comes in. The app was recently updated in Apple's iTunes Store, to enable real speech-to-text transcription. Just Press Record also now lets you share your dictations with others through such native iOS apps as Mail, Messages and Notes.
Get Your Words Down in Text as Soon as You Speak Them
Imagine that you are walking from one meeting to the next and you don't have time to sit down for lunch, let alone to write a message to someone on your team. All you need to do is take out your iPhone and use the one-tap recording feature of the Just Press Record app to get started. Before you walk into the next meeting, the text of what you dictated is ready for transmission to your assistant.
If you've ever used voice recognition that didn't do a good job of punctuation, you'll appreciate the new update to this app, which lets you dictate punctuation terms such as "comma" or even a "new paragraph."
When you're done talking, you can use your preferred app to share the text that the app generated from your speech. Best of all, the text is now searchable by keyword, either from the Just Press Record app or from a standard Spotlight search on your device. The update requires iOS 10.0 or later. Designed for iPhones and iPads, there is a version to run on your Apple Watch as well.
When making dictations with your iPhone or iPad, it will be more convenient if you position the device in a table stand. This keeps your mobile device steady and the screen will remain at whatever angle you set, letting you speak freely, knowing your words are being instantly translated into words that you can then instantly disseminate to colleagues.