The Iconic Motorola Razr
The original Motorola Razr is one of the most popular phones of all-time. The sleek flip phone from 2004 brings a wave of nostalgia to a generation that learned to send text messages on the handheld device. While Motorola never stopped making phones, they haven't exactly been the pinnacle of design since before phones were smart. The return of the Razr could change all of that and bring Motorola back into your purses and pockets.
Are Foldable Phones the Future?
In 2019, we saw smartphone manufacturers pushing the limits with smartphone design with the introduction of foldable phones with flexible OLED screens. The Samsung Galaxy Fold and Huawei Mate X both fold out to make a miniature tablet-like interface, but the new Motorola Razr folds up, sticking to a more traditional smartphone design when opened. Durability was a major flaw in early reviews of the Galaxy Fold and Mate X. The hinge is a magnet for dust and dirt if it isn't properly sealed. The Razr has a proprietary hinge design that allows the phone to be totally flat, but it does still have a -.2mm gap between the display and hinge. Motorola has claimed their display is stronger than the Galaxy Fold, but we'll have to wait to test it in the real world.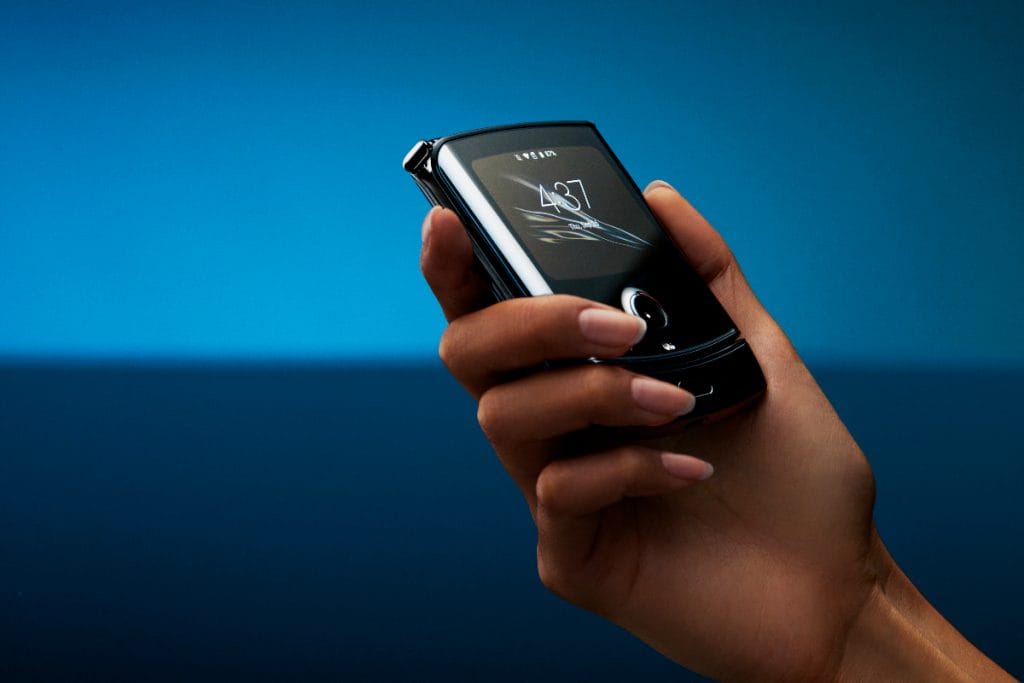 A Quite Capable Phone
The new Razr certainly isn't a powerhouse phone, but it does feature quite capable specs. The phone opens up to a 6.2-inch display, with a smaller display on the front of the phone when folded shut. A 16-megapixel camera can be used for both selfies and the main camera. The battery appears to be lacking at just 2,500 mAh and under the hood you'll find a Snapdragon 710 processor and 6GB of RAM.
The Razr will go on sale in the United States in January 2020 and will start at $1,500. While it might not be worth it for the average person, the design is undeniably impressive. We look forward to what the future holds for Motorola with the reintroduction of the Razr.