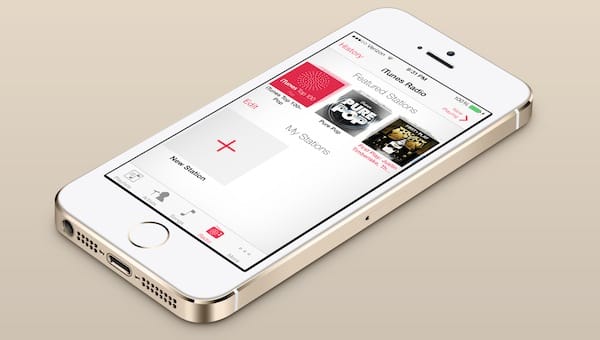 No doubt, there are millions of iPhone users now on iOS 7. In fact, within the first 24 hours of its release, MixPanel analysts claim up to 35% of users adopted the new platform. That does not include the 9 million new iPhone 5s and 5c devices, which Apple sold over the initial sales weekend, setting a new record for the tech giant. With numbers that impressive, many users are now on the newest platform to hit the Apple market.
Two weeks ago, we highlighted some of the new features in Jony Ive's software creation. Of these additions, iTunes Radio is making quite a splash in the streaming community. Last week, CNET argued iTunes Radio has the potential to surpass Pandora in a mere 30 days. According to CNET, Apple managed to acquire 11 million unique listeners in 5 days alone, once the service launched on September 18. In the spirit of keeping readers informed, we take a closer look at the new service everyone is trying.
The Basics
Most importantly, iTunes Radio comes pre-installed on iOS 7 and is built straight into the Music.app. In fact, on iOS 7, when users first tap the Music icon, iTunes Radio is the initial screen to load. To get things rolling, simply tap one of the preselected categories or begin developing user defined stations with a few steps.
As a user listens to iTunes Radio and either votes positively, skips a song, or purchases certain content in the iTunes store, the listening experience continues to become a more tailored offering. As Apple claims, "the more you use iTunes Radio and iTunes, the more iTunes Radio knows what you like to listen to – and the more it can play music you'll love."
Tools are now built into the Music.app that allow users to choose an artist, song, or genre and create a new iTunes Radio station with a few taps. The station can be manipulated by adding more artists to the mix, preferencing "hits" over "discovery," or an option to allow explicit tracks. Making things fun, iTunes Radio lets the user share stations with friends and family with the tap of an option menu.
Keeping things simple, iTunes Radio works across all Apple platforms. Apple is known for its tightly knit ecosystem and iTunes Radio is no different. Built to work on OS X, iOS for all mobile devices, and Apple TV, the new streaming service is everywhere. It will even play nicely for users on PCs with the latest version of iTunes downloaded.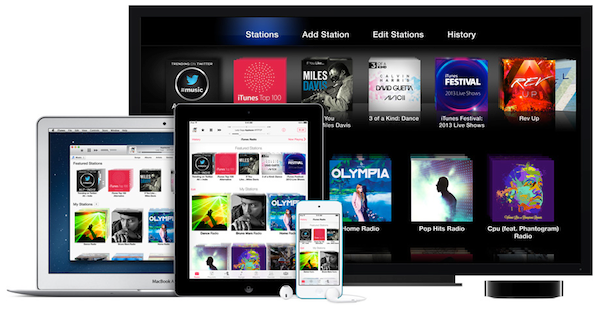 The Cost
Using an ad-based platform, iTunes Radio, like all free services uses ads to provide the content at no charge to the user. Having listened to iTunes Radio for several hours, we can report the ads are infrequent, short, and tastefully handled. To listen ad-free, purchasing a subscription to iTunes Match is required.
iTunes Match will make all user music tracks available through iCloud. Yes, even songs you copied from your CDs will appear in the cloud. This is convenient if someone forgot to download an album during the last sync.
Keep tuned–in to the ProClip blog and make sure to follow us on Twitter @ProClipUSA for the latest on our offerings for iPhone 5s and 5c, which we highlighted last week.