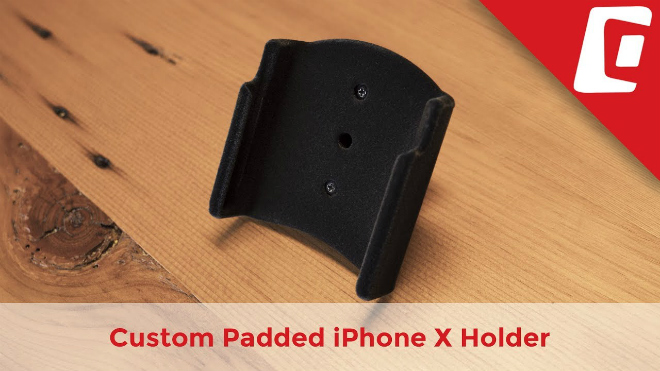 The iPhone X is out, and its features do not disappoint! The iPhone X is Apple's phone of the future. So, it offers advanced features that have not been in any previous iPhones. This tenth anniversary iPhone is all display, with the first OLED screen to meet its expectations. With this phone being entirely screen, it lost its Home Button. However, this introduces sensors that enable Face ID. The Face Authentication process uses the TrueDepth camera system, which means it is very secure and does not get tricked by a photo of the user. If you have this high-tech phone, keep it safe while driving with ProClip's car phone holders.
ProClip iPhone X Custom Phone Holder
We pride ourselves on providing customers high-quality products that last. ProClip consists of a two-part mounting solution, which includes a mounting base and a device holder. The mounting base is custom fit to a vehicle's make, model and year, while the holder is custom made to each mobile device.
ProClip's custom phone holder for the iPhone X fits the device without a case. This iPhone holder (no. 511997) includes tilt-swivel, which allows you to angle the holder and rotate the phone between portrait and landscape view. This is perfect when using navigational apps while on the road! Plus, all of our phone holders have a design that blends well with your vehicle's interior. So, this way your phone holder will look just as sleek as the iPhone X you use!
Install Video: iPhone X Custom Phone Holder (no. 511997)
Watch the video below to learn how to install the iPhone X custom phone holder.
ProClip Custom Dashboard Mounts
Once you have the iPhone X custom phone holder, you will want to pick out the right dashboard car mount for your vehicle. ProClip's car mounts are custom made to your vehicle's make, model and year. Plus, you can install your car phone mount in under 3 minutes with no damage to your dash!