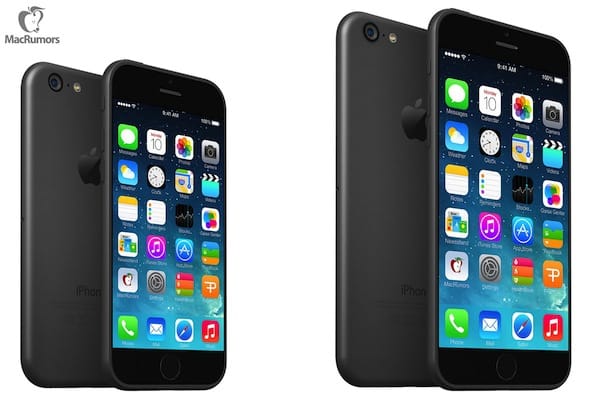 It is often said, "where there is smoke, there is fire," and the information seen leaking from supply chain manufactures is certainly smoking. Regular readers will note an on going effort to keep ProClip fans up-to-date on the continuing iPhone 6 saga. As is typical around any Apple hardware release, everyone clamors to determine what is locked in the secret research labs in Cupertino.
Predictably, several manufactures have developed physical iPhone 6 mock ups. These are dummy phones, cast to fit known specs and parameters. Often, they are utilized by case and peripheral companies to make accessories prior to the device's launch. If the risk pays off, these companies will be first-to-shelf with compatible items.
As predicted, the physical mocks show a thinner bezel, thinner form factor, relocated power button, and a larger screen. Additional notes include mocks with a circular hole for an improved LED flash and rounded corners, like an iPhone 5c or iPad mini. There are several pundits that argue the full body will be aluminum, with breaks for the antenna. This would eliminate any glass on the device's back.
The video below, is one of the best videos around the web, when it comes to a possible iPhone 6 mock:
Less stellar representations are simply pictures of mockups. For example, the image below is an iPhone 6 4.7″, as compared to a Galaxy S5: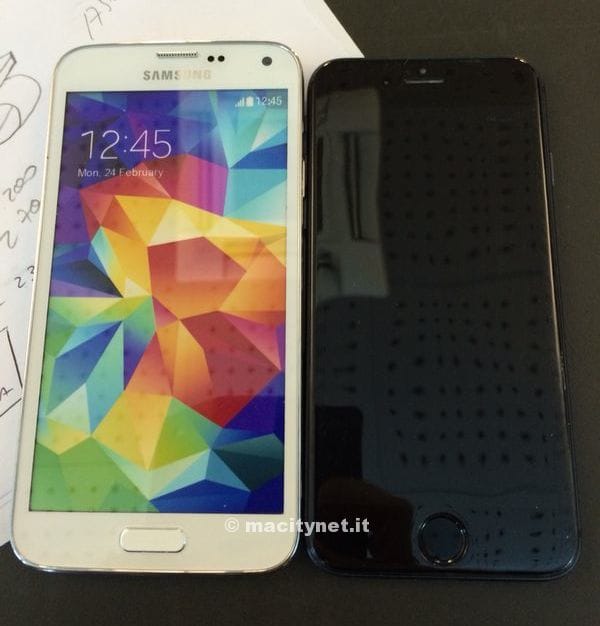 Another mockup gives a example of a 5.5″ iPhone 6. You can see the rounded corners, modified volume buttons and rounded LED flash. It is notably bigger than 4.7″, or the current iPhone 5: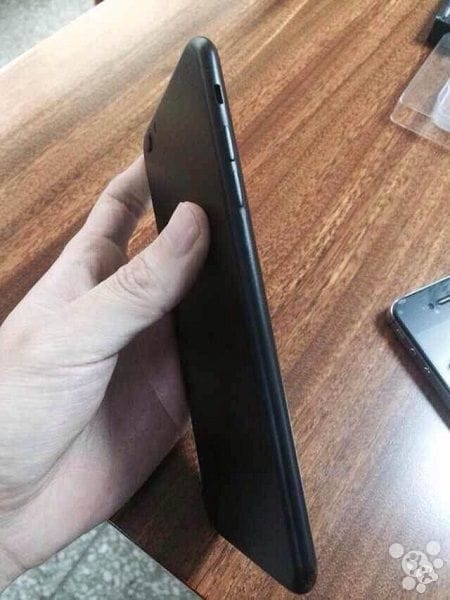 Additionally, alleged part leaks are coming to the fore. These leaks are argued to be straight from Apple's supply chain, making them genuine parts headed for production. The below image is of a front panel, complete with cut outs for the Home button, speaker, FaceTime HD camera, and ambient light sensor. Based on the comparison to an iPhone 5, this screen appears to be the 5.5″ variety: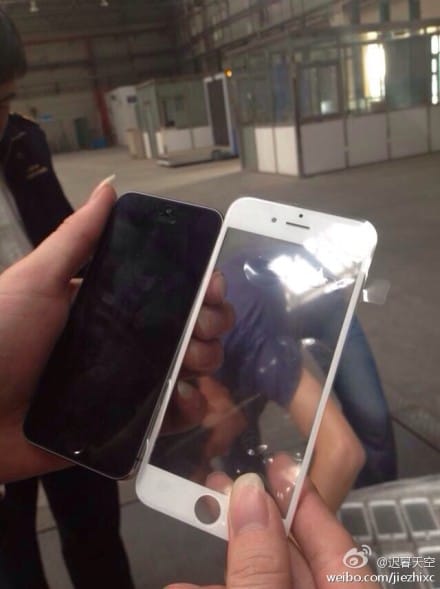 Manufacturer molds are also out in the wild. The image below depicts an iPhone 4, sitting next to molding equipment for, what is rumored to be, iPhone 6 batteries. As labeled in the picture, this is the smaller 4.7″ version: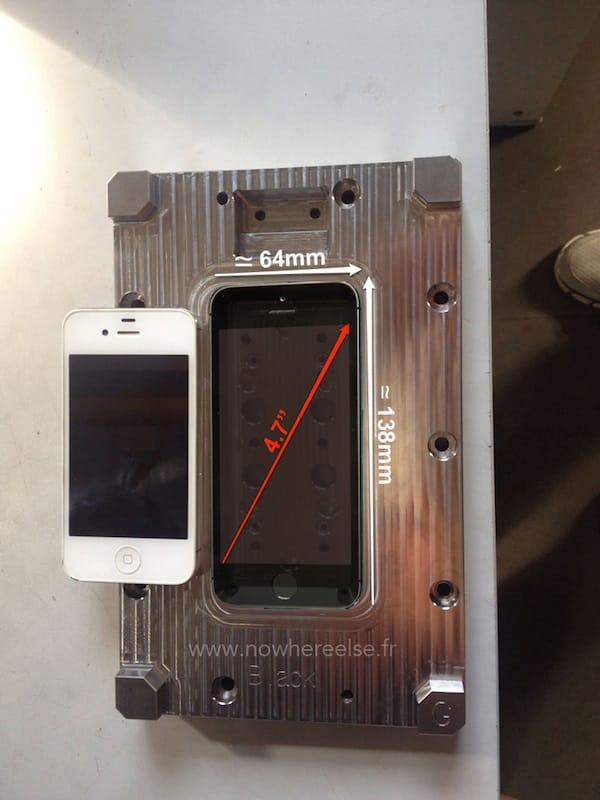 Finally, if the parts leak was not enough, on Wednesday, May 7, Taiwan's Industrial and Commercial Times, reported a standard Apple supplier, Pegatron, received 15% of the orders for the upcoming 4.7″ iPhone 6 ahead of a predicted September launch.
Of course, all is speculation until Apple makes their own official announcement. However, do not expect to hear any information about hardware at the upcoming WWDC event in June. Apple's shift to fall hardware releases causes analysts to predict no iPhone until the fall, at the earliest.
[source: MacRumors]