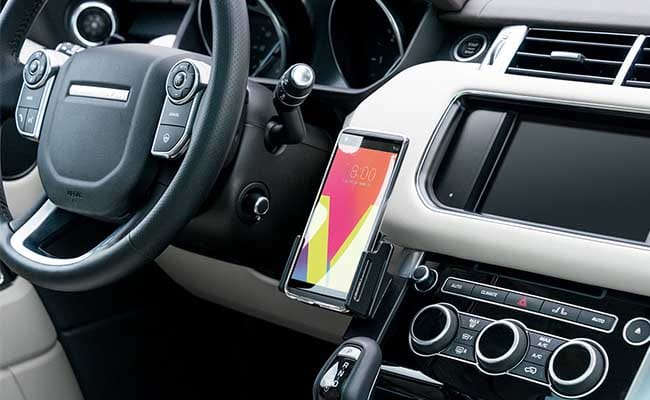 True Android fans will rejoice over the latest LG flagship smartphone, the LG V20. This new phone comes with a lot of the classic Android features that made people fall in love with Android in the first place. The LG V20 is a true phablet, coming with a 5.7-inch display and a second screen. It's big, and it's powerful – not to mention it has a military-grade build to help protect it from drops. The new phone comes with a microSD slot for extra storage, a removable battery and USB-C for quick charging.
While the LG V20 is definitely a contender for the top smartphones of 2016, there are some cons to consider. The quick charging is nice, but not widely adapted. Which means it will not be easy to borrow someone's charger when you forget yours. While it is a powerful phone, boasting a Snapdragon 820 processor, critics would have liked to see a Snapdragon 821 chipset that comes with the Google Pixel instead. The other letdowns of the LG V20 include the lack of a waterproof guarantee, which is hard to accomplish with a removable battery, and what critics call a rather "vanilla" camera performance.
But all-in-all, if you're looking for a top-of-the line Android smartphone, the LG V20 would be a good option.
LG V20 Universal Car Phone Holders
A phablet with as many features as the LG V20 deserves to be used to its full potential. One way to accomplish that is by using a dashboard car mount in your vehicle. Using a dash mount keeps your phone in a convenient and safe place, which lets you keep your eyes on the road and your hands on the steering wheel. ProClip USA offers custom and universal phone holders for the LG V20. The holders are simple to install and will not cause any damage to your vehicle's dashboard.
We have a great selection of universal, adjustable phone holders for the LG V20. Our universal holders are perfect for people who like to keep a case on their phone, but the holder you select will depend on the width of your phone case. We've picked out three popular phone cases for the LG v20 and the right adjustable holder that goes with them.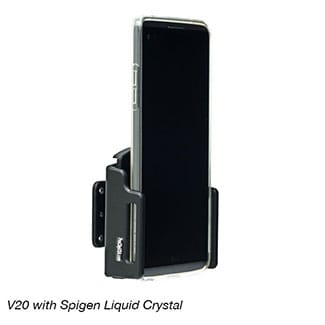 Our first option works great with the Spigen Liquid Crystal case. If you want to preserve the look of the LG V20, but would like a little extra protection, the clear liquid case is a good choice.
---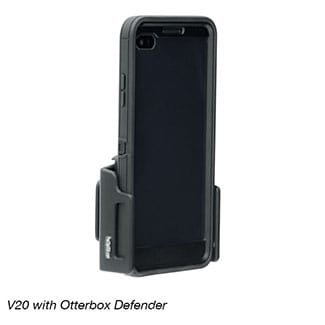 If you prefer to have a thicker case on your phone, like the Otterbox Defender case, you will want to go with option 2. The Otterbox Defender is the best phone case for people who do not want to take any risks damaging their phone.
---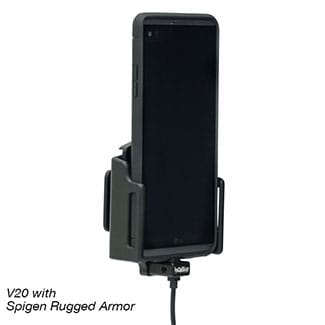 If you would like to have a charging holder for your LG V20, then option 3 is for you. This holder comes with a USB-C cable that has a 12 V power plug. This holder works well with cases that are similar in size to the Spigen Rugged Armor case.
Custom Dashboard Mounts and LG V20 Phone Holders
If custom is more your thing, we offer custom phone holders designed to fit your LG V20's exact dimensions. Our custom holders are designed from the same rugged materials as our universal holders and can be used without a case. Due to design specificity, our LG V20 custom holders take a little more time to make, but will be available soon. Sign up to be notified via email when they are available for purchase.
Whether it's a custom or universal holder you seek, every ProClip USA phone holder is a part of a two-part mounting solution. The second part requires a dashboard mount. Our dash mounts are always specific to your vehicle and are easy to install – typically within just five minutes! All of our dashboard mounts are made from the same high-grade plastic that our holders are made from to provide you with a sturdy phone mount.