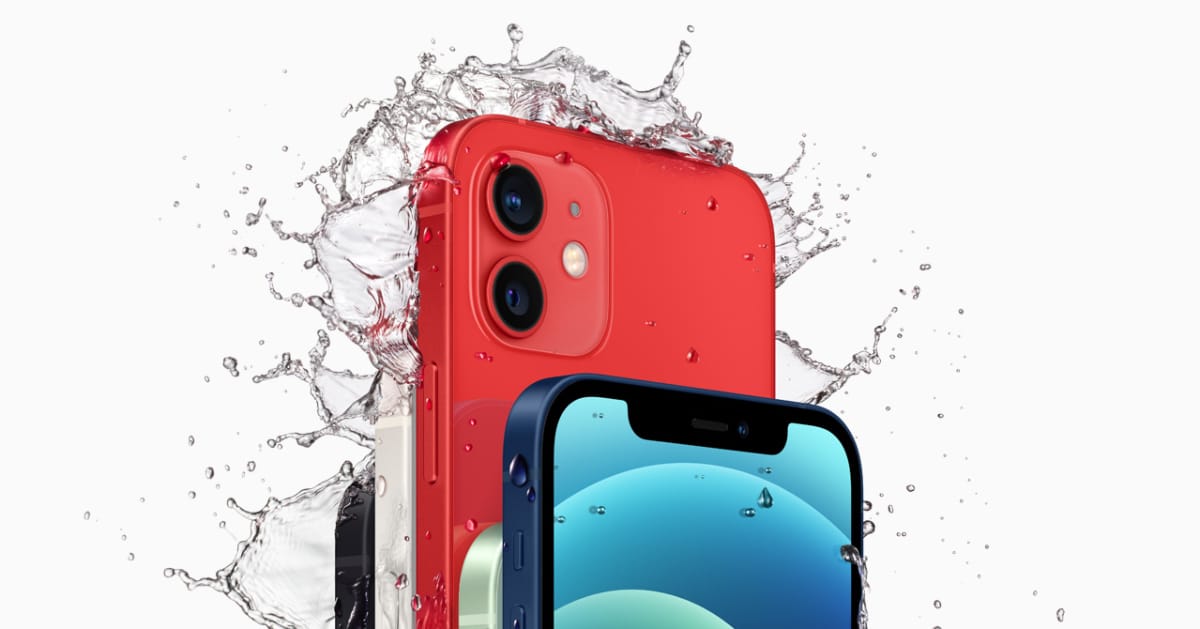 On Friday, October 23, the Apple iPhone 12 and iPhone 12 Pro 6.1″ devices will go on sale at retailers. Those that placed pre-orders on Day-1 will also receive shipments of the new handsets this Friday as well. The all new form factor is sparking lots of interest and the switch to 5G ultra wide band cellular connectivity is causing frustrations. As Apple unveils the next generation of devices, many reviewers were already playing with them. Get your quick hands on review before making a big purchase.
iPhone 12 Review
As rumored, the new iPhone 12 comes in four different versions, across three different sizes. The first to launch on October 23 are the 6.1″ versions. Reviewers were given both models, but not earlier access to the iPhone 12 Pro Max or iPhone 12 Mini. Reviews are generally positive, with influencers and reporters giving solid marks for the new squared form factor which is borrowed from the iPhone 5 and iPhone 5s.
This week, YouTube saw a myriad of new device unboxings and the new Pacific Blue color way got a lot of attention. In the UrAvgConsumer video below, he is quick to point out the elephant in the room. No iPhone 12 devices are shipping with either a charging brick or headphones. Apple has claimed this is a move toward their carbon neutral goal by year 2030. Frustratingly, Apple is assuming that consumers have a stock pile of power bricks from their previous iPhones, but shipped an incompatible USB-C charging cable in the box. You will need to buy a USB-C based charging brick as an additional accessory to charge your device or get a new Apple MagSafe wireless charging puck.
It is now commonplace for Apple to release fun new colors with each new iOS device. iPhone 12 ships in the standard white and black, but also blue, green, and (PRODUCT)RED. As MKBHD points out in his video below, the RED device is actually more of a peach. Could "(PRODUCT)REDgate" be the new "gate" for the iPhone 12?
MKBHD also points out the new MagSafe magnet system is compatible with an all new magnetic Apple wallet, which can stick to the iPhone-back. However, there seems to be concern over whether the magnet is strong enough for quickly pulling in and out of pants pockets. Losing your credit card would be a much larger concern than a peachy-red.
The most touted piece of the iPhone 12 announcement is cellular connectivity. Previous generations of many manufacture handsets included 5G, but Verizon Wireless stood on stage to announce 5G is "here" as a result of the iPhone inclusion.
Below, the Wall Street Journal's Joanna Stern takes 5G ultra wide band for a spin in the Giants football stadium. The current controversy is over 5G ultra wide band service locations. Currently, the service is mostly found in large gathering places like stadiums, mega city centers, and the like. You will not find it floating around anywhere else. Stern gives the iPhone its best chance to show speed by running a test in the middle of a 5G hotspot, without anyone else around.
iPhone 12 Pro features a much more robust camera set than iPhone 12. Now with the ability to record and display 10-bit HDR, the 4K experience is even stronger. Below, Andy To takes the iPhone 12 Pro camera around New York City with an immersive 4K video that showcases the new device prowess.
If you are going to be purchasing an iPhone 12 device, make sure to get alerted when we launch our for fitted custom cases and holders. You can sign up for the notification through our retail site and be the first to know!