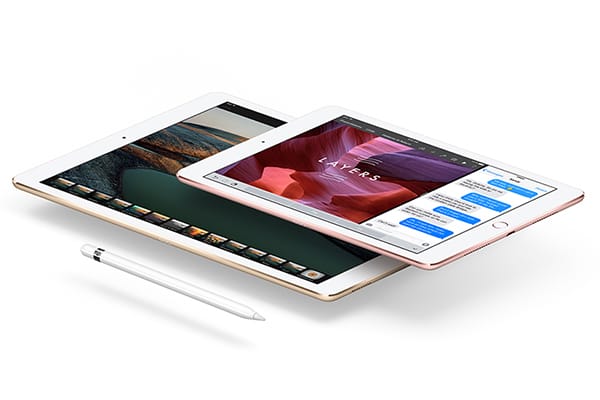 The iPad Pro has recently taken the business world by storm for those wishing to replace their traditional laptop computer with something lighter and more convenient for travel. The iPad Pro is also becoming popular in the retail industry as a point of sales (POS) system. Apple's newest tablet is conveniently available in both a 9.7-inch and a 12.9-inch display.
With the iPad Pro's A9X chip with 64-bit architecture and M9 coprocessor, it's easy to see why businesses are adopting this razor fast device in place of slower laptop or desktop devices. Apple's recent upgrades to the Pencil have also added additional convenience to the Pro's functionality by allowing users to open links and apps or scroll the display with Pencil. Add the iPad Pro Smart Keyboard for even more functionality.
In addition to POS and administrative business capabilities, the iPad Pro is also a great solution for fleet and warehouse business use.
iPad Pro Tech Specs
Stakeholders are sometimes on the fence about deploying technology they are unfamiliar with in the workplace. A quick review of the device's basic technical specifications can make it easier for your business to argue the case to use the iPad Pro in your workplace.
Wi-Fi and Wi-Fi + Cellular models available in 32GB, 128GB and 256GB configurations
8MP iSight camera with 1080p HD video recording at 30 fps
Touch ID to unlock device
Fingerprint-resistant oleophobic coating
10 hours of usage on a charge when using Wi-Fi
iPad Pro Business Apps
Apps for the iPad Pro have also caught up and there are many that help with improving business efficiency.
Creative professionals like graphic designers and media managers will appreciate the Astropad app, which was designed for use with Apple Pencil, to access creative tools like Photoshop.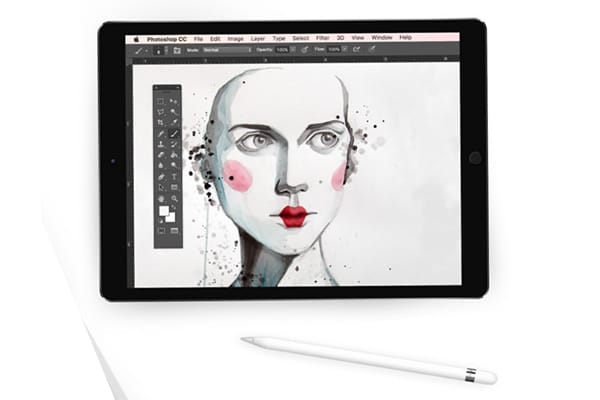 Engineers will love the UMake app, also designed for Pencil, which makes creating 3D renderings from 2D sketches a reality.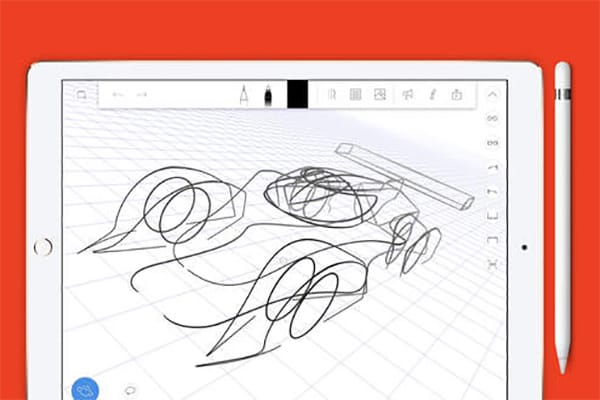 Bring all aspects of your business together with GoToMeetings for iPad and attend a meeting from anywhere.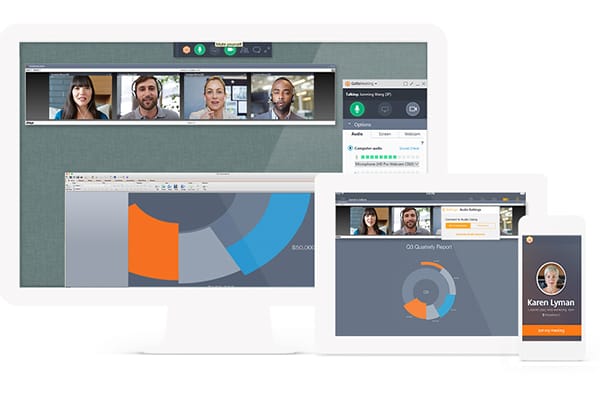 ProClip Tablet Holders
The iPad Pro 9.7-inch and 12.9-inch tablet holders from ProClip USA are a great solution for a sleek POS or service industry display. Many restaurants already have iPads on their tables for customer entertainment and seamless ordering and checkout processing. Making these systems easy to use and secure as possible is essential for businesses. Our locking tablet holders do just that with a custom fit and spring lock security. In addition, our tablet holders can be angled 15 degrees in any direction to promote ease of use and view.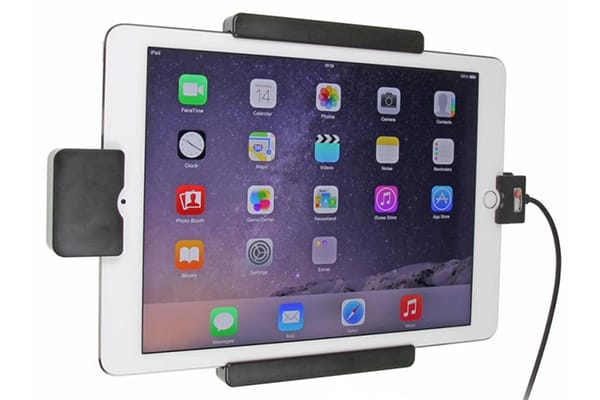 Not only do the ProClip tablet mounts tilt and swivel, they also offer mess-free cord corralling with our hollow core design. Sleek, durable and functional, these holders can be used in portrait or landscape view, and are made from high grade ABS plastic for longevity.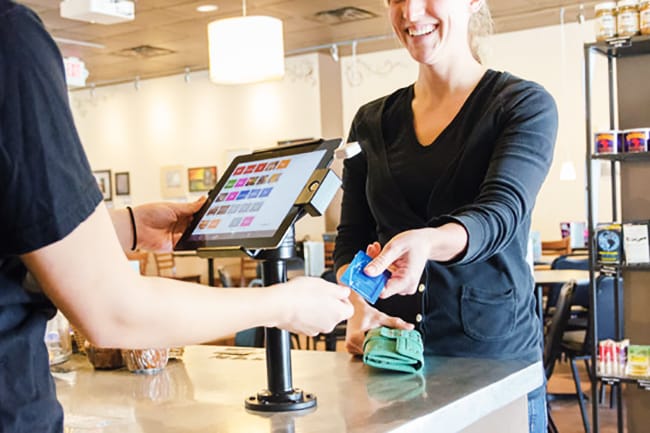 ProClip tablet holders are available for both the iPad Pro 9.7-inch and 12.9-inch and are designed and manufactured with the highest attention to detail and quality in mind. Mount your POS system today!