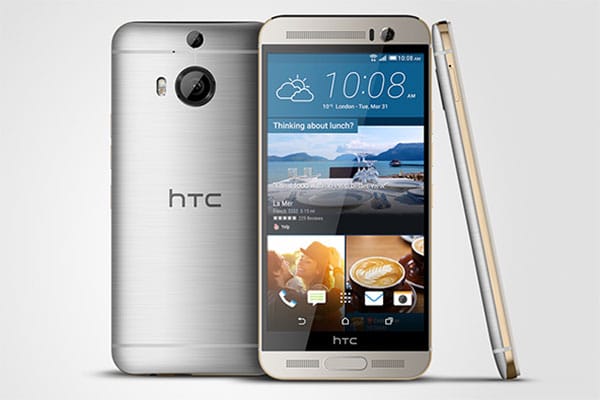 HTC came back in March of this year with an addition to its popular One Series. The HTC One M9 holds its own and incorporates all the thoughtful details that has made the One Series popular in the first place. Always trying to refine its smartphones, HTC has made a few changes to this year's flagship. Rather than completely redesigning what already works well, they focused their efforts on making changes to what needed improvement.
At first glance, you will notice that the M9 features a more angular than curvy build, giving it a more premium, sturdy feel. However, going beyond aesthetics, one of the most impressive achievements of the M9 is it's upgrade from Sense 6 to Sense 7 software, which provides a far superior user experience when compared to the M8. Other upgrades include BoomSound dual speakers, which may sound slightly more quite than the M8's, but offers channel separation for more clarity – a review by Engadget considers this a toss up when comparing what is most important – volume or quality. What is clear, however, is that the HTC One M9 is a powerhouse and won't leave you feeling underwhelmed when it comes to functionality.
Here's a look at the specs:
5″ LCD 3 display
Android Lollipop 5.0 OS, Sense 7
1080 x 1920 pixels
Aluminum body
Large 8-core, 2000 MHz processor
Snapdragon 810 SoC
32 GB built-in storage
microSD – that takes cards up to 2TB – great for storing all those selfies!
20 MP main camera, UltraPixel front selfie camera
2840 mAh battery
3 GB DDR4 RAM
HTC One M9 Car Mount Phone Holders
We offer a great selection of HTC One M9 car mount phone holders. Our phone holders are made of High Grade ABS plastic in Sweden, a high-end compliment to the great build of your M9! Our phone holders and car mount a made custom to both your phone and your vehicle – ensure a perfect fit you won't find anywhere else, just ask our customers! The sleek and discreet design is a compliment to any dashboard.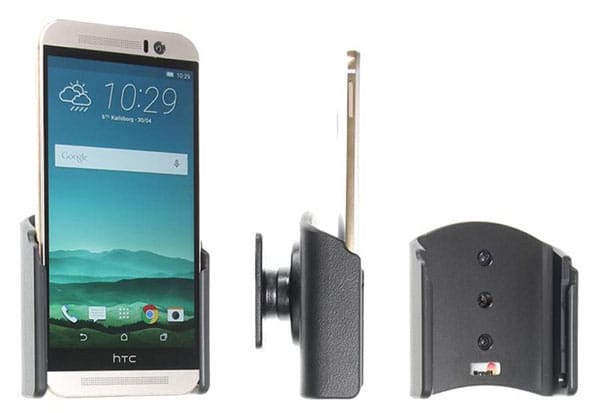 We currently offer five holders for the HTC One M9 in charging and non-charging options. Our holder tilts 20 degrees in any direction and swivels 36 degrees, so you can view your device in both portrait and landscape modes – creating the best possible view so you can keep your eyes where you need them most, on the road.
Dashboard Phone Mounts
After you've selected the right holder for your phone, the next step in our two-part system is to choose the custom mount for your vehicle. Customizing to the vehicle also allows us to optimize your viewing by choosing the best places on each individual dash to place the mount. Installing the mount is easy, as it simply snaps into the crevices of your dashboard – no drilling or dismantling required!