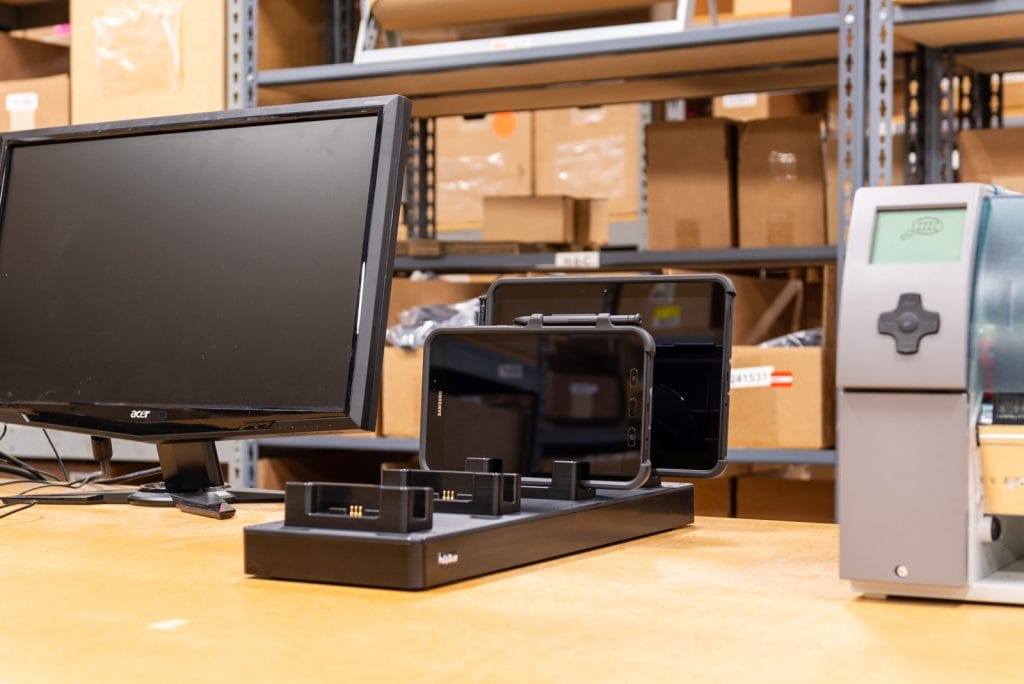 Optimize the Warehouse in 2020
Are you tired of trying to find the right charging cables for the tablets in your warehouse? Keeping a fleet of tablets charged can be a challenge for any business. Broken connectors, frayed cables and missing wall adapters lead to lost time and lower productivity. The ProClip 4-Bay Tabletop Charging Station is designed to eliminate the hassle and simplify your charging needs for your fleet of Samsung Galaxy tablets with a convenient tablet charging station.
ProClip 4-Bay Tabletop Charging Station
This desktop charging station is designed to accommodate both the Samsung Galaxy Tab Active Pro and Samsung Galaxy Tab Active2 tablets while using the OtterBox uniVERSE case – with or without the OtterBox Hand Strap. Both tablets can fit in any slot in the charging station without the need to change any components. The ProClip 4-Bay Tabletop Charging Station takes a single wall plug and converts it to the proper voltage to charge the tablets, which eliminates excessive cords and prevents wear and tear on the tablets.
A High-Quality Tablet Charging Station
The charging station is built of high-quality ABS and Acetal polymers, which is UV stable and will not break down and become brittle over time. It can survive storage in hot and cold extreme temperatures. For more information on how the ProClip 4-Bay Tabletop Charging Station can optimize your warehouse in 2020, contact us at enterprisesales@proclipusa.com.