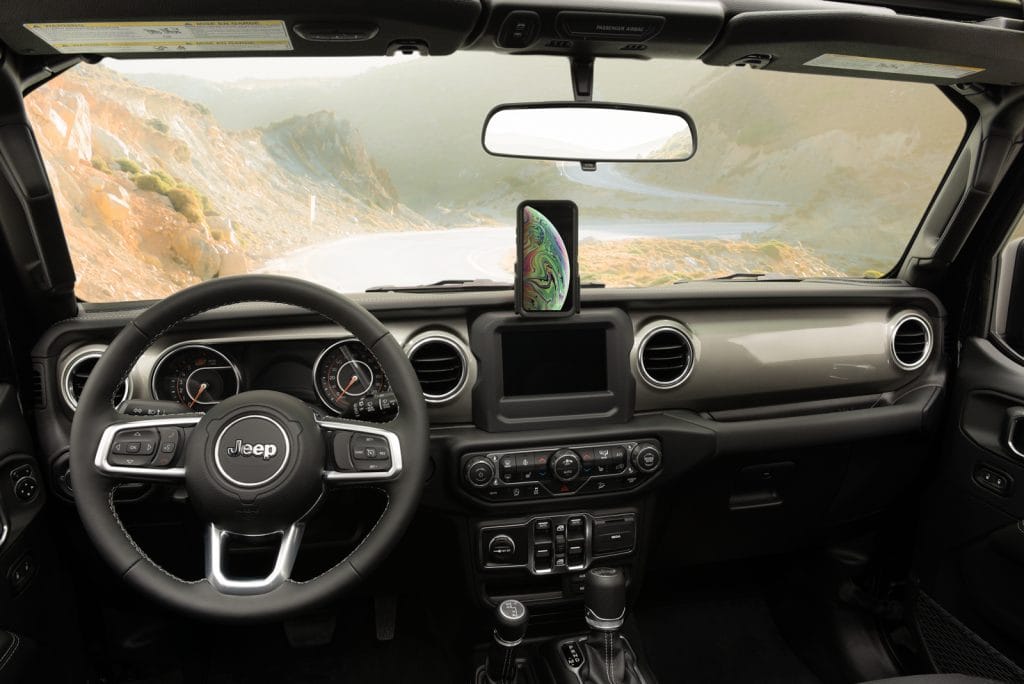 Without a doubt, the Jeep Wrangler is one of the most recognizable off-road vehicles around the world. The JL is the newest generation that was introduced in 2018. When you're going off-roading in your Wrangler, the last thing you want to be worried about is your brand-new iPhone rattling around in the cupholder or attached to a flimsy mount that could send your phone flying. ProClip USA offers a custom mount designed specifically for your Jeep Wrangler JL. When you pair the sturdy mount with a custom phone holder designed to fit the most popular smartphones, you'll never have to worry again.
Jeep Wrangler JL Center Dash Mount #855431
The ProClip Center Dash Mount for Jeep Wrangler JL can attach anywhere left to right on top of the dashboard trim above the center head unit display. The mount hooks into the back of the vent near the windshield and hugs the top dash trim to keep your phone at a convenient eye-level.
Extra-Strength Center Dash Mount #213546
If you need a heavy-duty mount, this is the mount for your Jeep. The Jeep Wrangler JL Extra-Strength Center Dash Mount can hold heavier devices like tablets, larger smartphones and GPS devices. It also includes an extra mounting platform for the ProClip GoPro Threaded Adapter so you can share your Jeep journeys. The mount attaches just above the center screen and hooks near the windshield defrost vent.