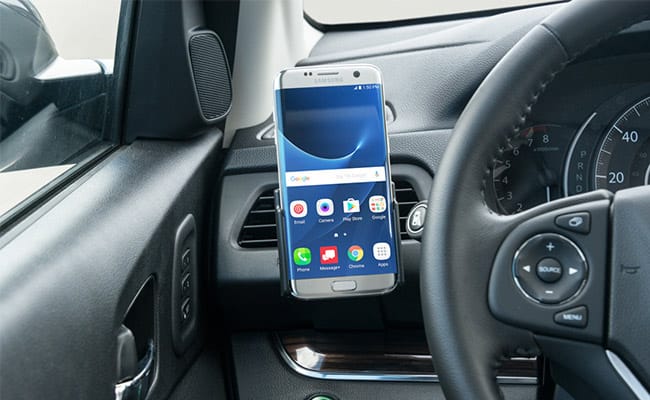 Driving a Honda CR-V means you've blended practicality with a sleek design. This popular crossover by Honda gives you the space you need for everything in your life with the fuel efficiency you need for your budget!
The latest Honda CR-V model also offers the latest in digital technology. When you link up to HondaLink Next Generation in-vehicle dashboard entertainment center via your Android or iOS device, you can cruise to your favorite tunes or listen to your favorite podcast, audiobook or Satellite Radio channel! The Bluetooth HandsFreeLink system also enables hands-free talking capabilities and SMS Text Message Function, so you can keep you and your family safe with your hands on the wheel and your eyes on the road!
Speaking of safety, the new Honda CR-V also features a multi-angle rearview camera as well as Vehicle Stability Assist which helps brake individual wheels in the event of an oversteer or understeer – keeping your car stable at all times. LED Daytime Running Lights also help enhance your visibility to other drivers.
Honda CR-V Dashboard Phone Mounts
We offer Honda CR-V owners a variety of custom phone mounting solutions for their vehicle's dashboard. Dashboard phone mounts add additional safety to your driving experience by providing a sturdy and secure place to store your phone while driving. Keeping your phone in your line of sight helps to keep your eyes on the road, instead of looking down at your device. Drivers who don't use a phone mount could be susceptible to a variety of "phone fails" that lead to distracted driving.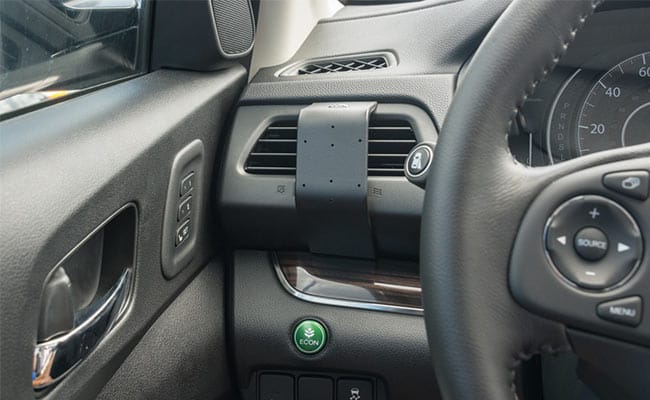 Our dashboard phone mounts are custom designed to fit your Honda CR-V's unique dashboard, while also being discreet enough to blend into the interior. Installation is super easy – simply clip onto the seams of the dashboard for a secure fit, and it's easily removable with no damage to the vehicle's interior.
2017 Dashboard Mounts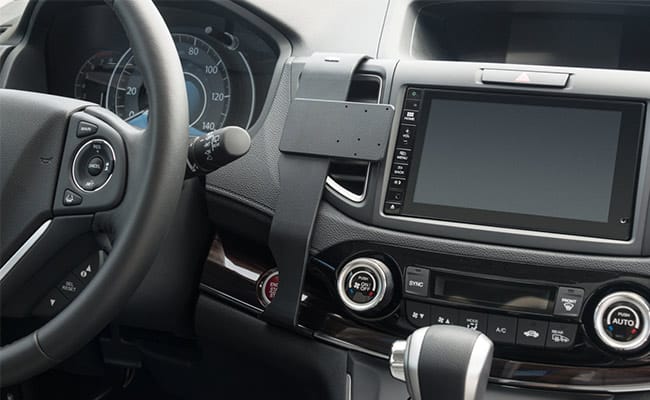 If you're lucky enough to have a brand new 2017 Honda CR-V don't worry we have dashboard mounts ready to go to make you as safe and connected as possible while on the road! We offer two mounting positions for the 2017 Honda CR-V listed below.
Phone Holders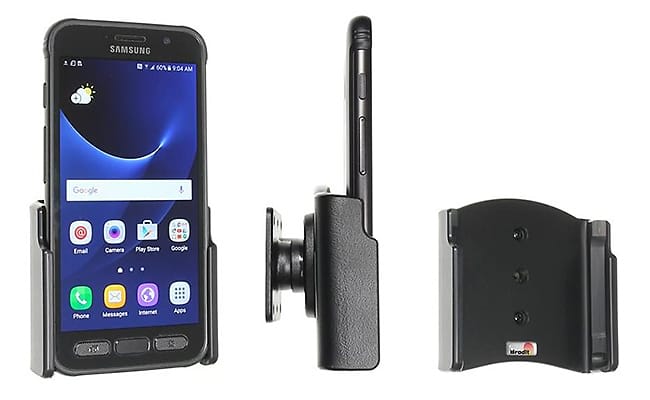 Just like our Honda CR-V phone mounts, our phone holders are custom designed to your specific phone model. We also offer a large variety of universal phone holders. These are great since you don't need to slip your phone out of the case to use them. In addition, multiple drivers with different phones can utilize the holder. Each holder features tilt swivel, allowing you to angle your phone 20 degrees in any direction for the best view possible, as well as 360 degrees from portrait to landscape mode. Holders are available for most iOS and Android devices.