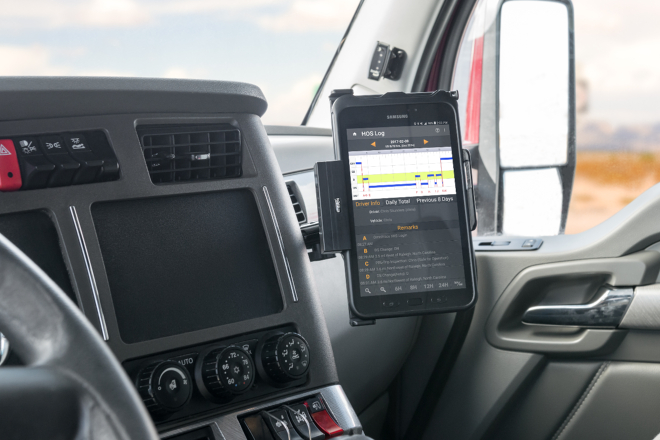 Fleet management software offers you a way to automatize actions. This helps you save money and reduce time-consuming tasks at your business. However, getting started with new software can be a challenge if you are unsure of what you need. Overall, your goal is to find software that best suits your company's needs now and in the future. Here are some tips to help get you started.
Features of Fleet Management Software
Software and technology designed around fleet management can cover a host of operations. For example, with fleet management software you can monitor driver behavior, record fuel usage in real time and automatically collect vehicle data. One industry where this is currently taking place is the commercial trucking industry. Truck drivers are required to use electronic logging devices to monitor their hours of service.
Which features should you look for in software packages? It depends on where your business is now and hopes to be in the future. Start by making a list of all of the operations, including truck diagnostics, maintenance scheduling and data collection that apply to your business. All of these mentioned here in this blog post can be handled using fleet management software. Invest in software that covers all possible bases. This way you are on the right path for the future of your fleet.
Amenities and Accessories
Once you select software that will work for your employees, think about how they will use these systems on a regular basis. For instance, if you are managing truck drivers who need an electronic logging device, you will also need a steady mounting solution for the device.
Take the ProClip ELD compliant mount, which is powered by fleet management software from leading tech providers like Omnitracs. In addition to mounting the device, you may also need to have access to a wireless data connection. Getting this internet access is mandatory for ELDs, as well as other mobile devices accessing fleet management software. However, it is also an added step and expense that you will need to deal with.
Choosing Fleet Management Solutions
If you are interested in pursuing a new type of fleet management software, we want to be a part of your new solution. Here at ProClip, we feature an extensive collection of mobile mounting products for phones, tablets, and other handheld computers. Contact our representatives today for a quote for your business.