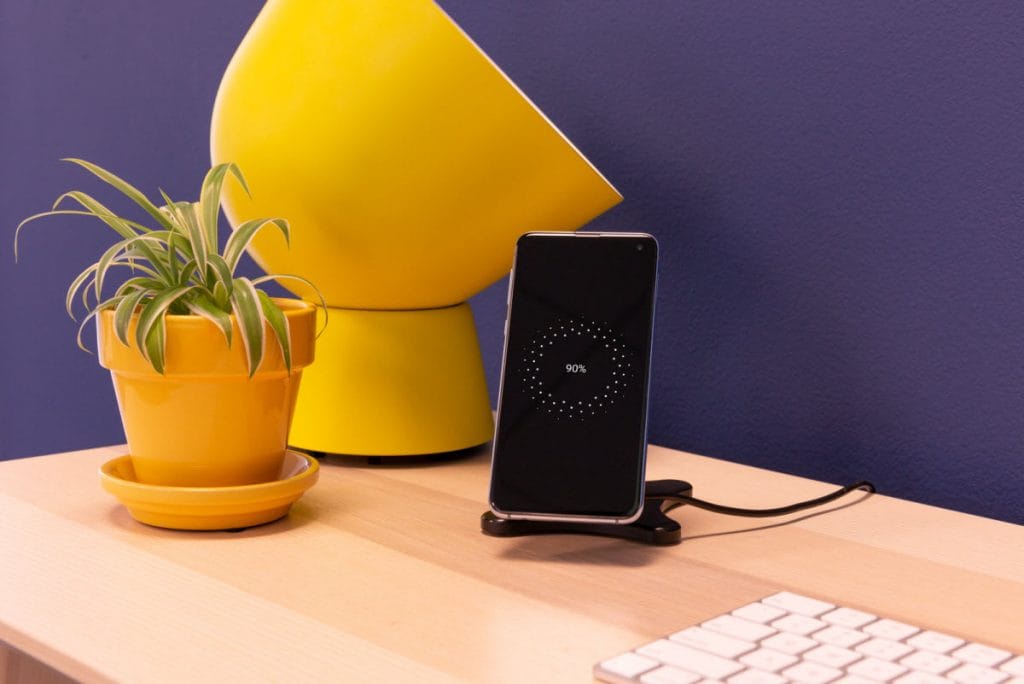 Whether you are working from home or in your office, your phone has become an essential part of business. From checking emails and taking calls, to managing your finances and ordering groceries. Keeping your phone near you and propped up in a secure location so you can easily access everything quickly is an absolute must for your daily workflow.
ProClip Desk Stand
The ProClip Desk Stand keeps your phone within reach at home or in the office. Attach one of our custom Phone Holders to the pre-drilled holes on the face plate, and you're all set! Choose a charging holder to keep your phone ready to go all day long. The Desk Stand is made with high-quality ABS polymers and is durable enough for any working environment. Have any questions about how ProClip can improve your work place? Shoot us an email at customerservice@proclipusa.com and we'll be happy to help!
ProClip for Business
ProClip provides mounting solutions to many businesses and government agencies throughout North America. During these uncertain times, ProClip will continue supplying the necessary mounting solutions to help essential workers. ProClip is ready and able deploying essential mounts for business to our customers throughout the country, including transportation fleets hauling important goods, waste disposal, public safety and healthcare. Contact us at enterprisesales@proclipusa.com for a quote today.