If you travel often, you know that waiting in an airport or sitting on an airplane can be dull. When you're not flipping through a magazine or watching the in-flight entertainment, you need some good offline mobile apps to pass the time and keep yourself entertained.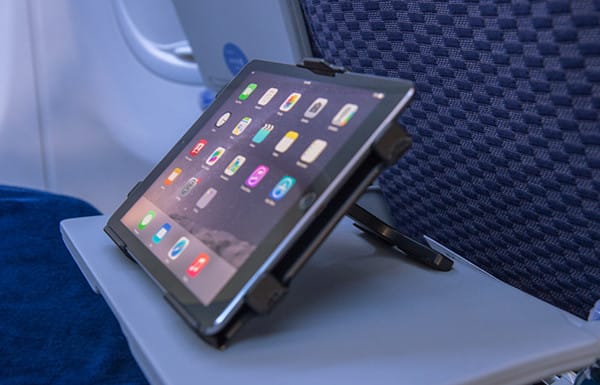 Top Offline Mobile Apps
Tablet Mounts for Airplanes
Our iPad MultiStands are tablet stands for use in an airplane, around the house or at the office. The stand props on a flat surface and can be adjusted to various angles. You can easily hold the tablet in one hand while using your other hand to swipe or type. Watch this video to see even more uses.
If you don't often travel with a tablet, your phone can also be a great way to kill time on an airplane. Our Suction Cup Mounts and Magnetic Phone Holders are a universal mounting solution that can be used in many places, such as the back of an airline seat or on the window. Avoid a sore neck by keeping your phone directly in front of you!