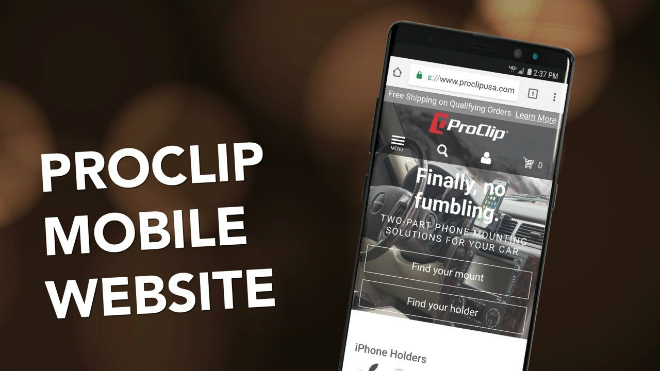 Be it games or news, getting directions or texting–we use our phones, on average, a shocking 5 hours a day. We tap and scroll to find the latest and greatest and use our phones to watch television or shop at a moment's notice. At ProClip, we believe it is just as important to keep you and your phone safe as you move about your busy day.
The ProClip Solution
Whether you start with a car mount or phone holder, our mobile site makes it quick and easy to find the solution that works for you. ProClip is a two-part mounting solution, consisting of a mounting base and a device holder. We have custom and adjustable holders available, both in charging and non-charging options. Our custom holders fit your bare device, whereas our adjustable holders fit your mobile device with a case. No matter what you need to be safe on the road, ProClip has got you covered. Even if you already have a holder, ProClip's car mount will work with your existing holder.
[Video] Finding Your ProClip Solution Is Just A Few Taps Away
Watch the video tutorial below to see how, with just a few taps, you can find the perfect car phone mount.
The Perfect Car Phone Mount: ProClip USA Products
ProClip products are made of high-grade ABS plastic and will cause no damage to your dash. Our mounts are easy to install, taking less than 3 minutes. Find your ProClip solution today!