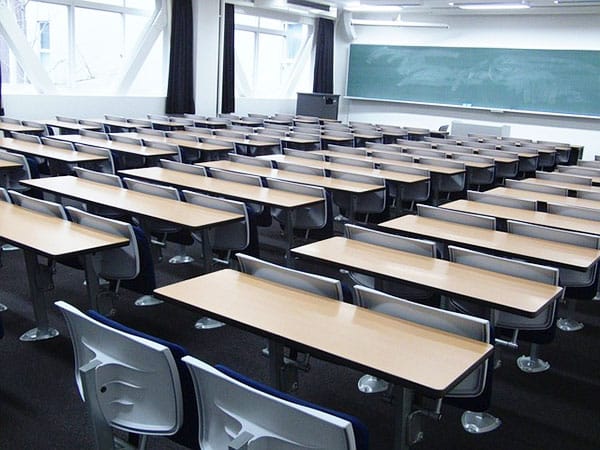 When you walk back into your college classes, put your Android device to work for you with these smart apps:
Graphing Calculators
A standalone graphing calculator still costs over $100 and has about the same amount of processing power as one made 20 years ago. Instead of dropping the cash on this single-function object, download one of the many quality graphing calculator apps that are available from the Google Play store. Just make sure that your professor allows you to have your phone out during exams.
Google Drive
If you have an Android Play store account, you already also have an account on Google Drive. Download the app to get access to Google's powerful word processor, spreadsheet and image software from your phone. Save your work in the cloud, then edit once you are back in front of your computer. Best of all, you can set up shared drives from your mobile phone to make collaborative class projects a snap.
EasyBib
Do you find it time-consuming to organize and properly format citations for papers? Either scan the book's UPC code, enter the ISBN number or manually enter the title and EasyBib will find the information needed to properly format your citation in MLA or APA style. Simply copy and paste the generated citation (a cinch if you've also installed Google Drive.)
Self Control for Study
Find yourself tempted to peek at Tumblr or Facebook during class? This app will block whatever sites you specify until your lecture or study session is done. By removing temptation, you can get work done faster so that you can more time off.
Going back to the classroom grind isn't the favorite of most college students. But, with the right technology to help you along, you can make your educational life just a little bit easier.