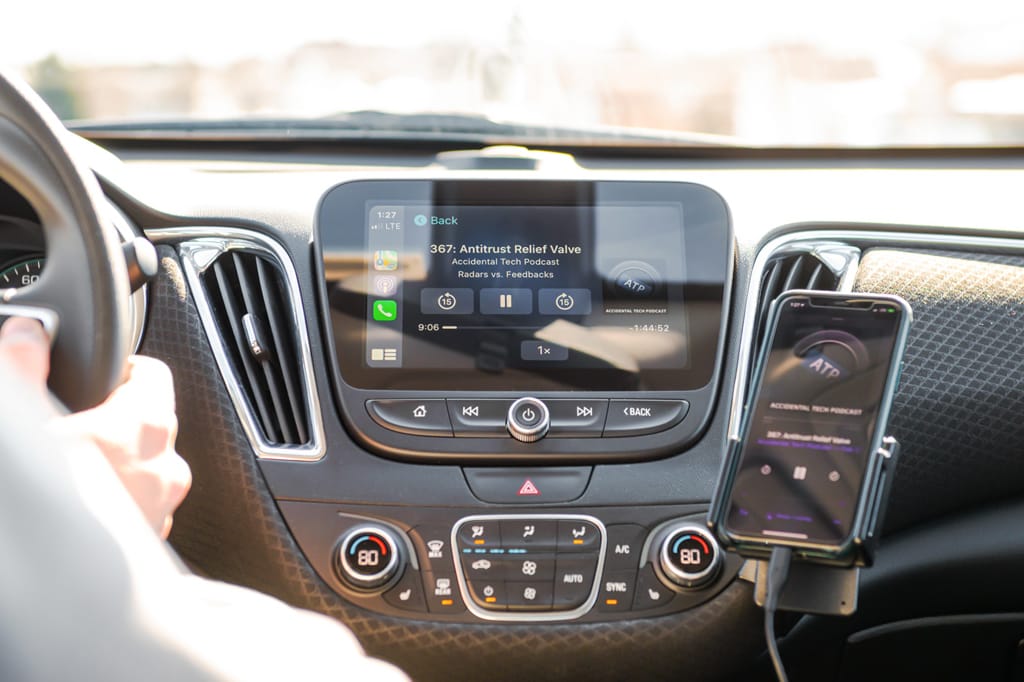 Podcasts have quickly become one of the most popular forms of media and entertainment. With over 850,000 unique shows discussing an incredibly wide variety of topics, everyone can find something to enjoy. One of the most popular places to listen to podcasts is while driving in the car.
Accidental Tech Podcast
Accidental Tech Podcast is a podcast featuring Marco Arment, Casey Liss and John Siracusa. Each episode, they take a deep dive into the tech world. Specific topics vary from Apple products and features, programming, software and more. Their in-depth discussions are the perfect listen for anyone who loves tech. A couple years ago, some ATP listeners recommended ProClip mounts to Marco, and since making the upgrade to ProClip he'll never go back to cheap phone mounts again.
"I love my ProClip USA mount for my car, for my phone. I've tried a whole bunch of the cheap, crappy no-name ones and they were all total garbage. The ProClip USA mount is rock solid. It doesn't budge, it's built well, it doesn't fall off, it's amazing."

-Marco Arment, Accidental Tech Podcast
You can check out Accidental Tech Podcast on Apple Podcasts, Overcast or on their website at atp.fm.
High Quality Phone Mounts from ProClip
ProClip USA specializes in a phone mount that consists of two custom-made parts. The vehicle mounting base is designed specifically for the exact make, model and year of your car. It easily snaps into the seams of your dashboard panels for a solid and secure fit, with no professional installation required. The device holder is made specifically for your phone, whether the latest iPhone or your trusty Samsung Galaxy S6. Choose from a number of different configurations, including: custom fit for the bare device, adjustable for devices with a case, and with or without charging. Together, the two parts make a complete ProClip mounting solution. Ditch the low-quality phone mount and find your ProClip solution today.