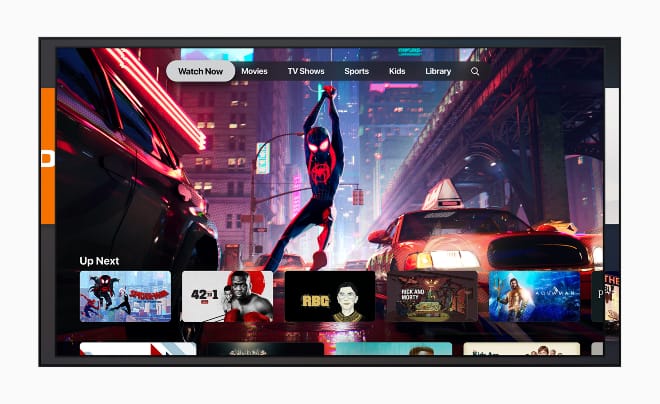 After somewhat quietly rolling out hardware updates last week on the iMac, iPad and AirPods, Apple invited people from around the world to tune in to see the latest news from the Steve Jobs Theater in Cupertino, California. Apple CEO Tim Cook wasted no time in letting the gathered audience know that the presentation was all about Apple services. Cook defined the mission of Apple's services to be easy to use, full of attention to detail, private and secure, expertly curated, personalized and available for family sharing. He proclaimed that Apple would extend their services making them more useful, entertaining and informative.
A Better News Experience with Apple News+
Apple kicked off highlighting the success of the Apple News app. In a world of clickbait and fake news, Apple strives to curate news that can be trusted. Along with the quality of news that Apple News provides, Apple introduced a subscription service called Apple+ that includes mover 300 magazines. For just $9.99 per month, Apple News+ subscribers will have access to publications like The Wall Street Journal, Sports Illustrated, Wired and more. For avid magazine readers and people looking for all of their news in one place, Apple News+ knocks it out of the park.
Introducing Apple Card
Up next, Apple launched a credit card called Apple Card with a goal of bringing simplicity, transparency to your personal financial life. The card is built to work with Apple Pay, but cardholders will also get a nifty titanium card to carry in their wallet. The physical card also has no number, no expiration date and no signature. The Apple Card features an instant, daily cashback rewards program with 3% cashback on purchases directly from Apple, 2% cashback on purchases using Apple Pay and 1% cashback on purchases with the physical card. While the Apple Card certainly looks great and provides some great cardholder perks, this new service seems like a new way for diehard Apple fans to flaunt their love for the brand.
Redefining Gaming with Apple Arcade
More than 1 billion people have downloaded games from the App Store, and gaming continues to gain popularity all across the world. Apple Arcade is an all-new service from Apple that allows subscribers to download new and exclusive games directly from the App Store. With a Fall 2019 release date, Apple has partnered with leaders from the gaming industry to develop a wide variety of games that will only be available to Apple Arcade subscribers, though pricing is yet to be announced.
The Future of Apple TV
Finally, Tim Cook started talking about TV. He shared that watching TV is more than entertainment. It's a cultural experience that we share with the people we love. Cook then announced the redesign of the Apple TV app as a place to keep all your favorite shows in one place on all your screens. With multiple subscriptions from Hulu and HBO to cable providers like Spectrum and DirecTV, Apple has worked to bring everything together in one place with no more bouncing around from app to app. It's an incredibly appealing idea for anyone that has lost hours of their life scrolling aimlessly through Netflix. Unfortunately, Netflix declined to be a part of the Apple TV app. Additionally Apple announced it will be bringing the new Apple TV app to MacOS for desktop users, plus the app will be available on smart TVs from Samsung, LG, Sony and Vizio as well as Roku and Amazon TVs.
One More Thing
After months of speculating if Apple a video streaming service, we finally got our answer when Cook announced Apple TV+. Centered around the idea that great stories can change the world, creators like Oprah, Steven Spielberg, Kumail Nanjiani and even Big Bird took to the stage to share the projects that they will be bringing to Apple TV+. The service will be ad-free, viewable online and offline and available in over 100 countries this fall. The biggest question remains to be how much will Apple TV+ cost?
Your Privacy Matters
Throughout the entirety of the Apple keynote, privacy remained a common theme. After each service announcement, viewers were reminded that Apple doesn't store your data on their servers, won't allow advertisers to track your digital habits and won't know the things you're buying with Apple Pay.