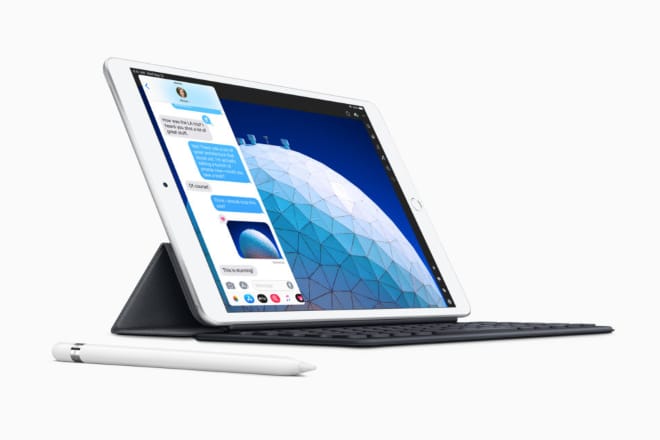 In a surprising move, Apple has updated three major product categories without a media event. New updates to the Apple iPad mini and all-new iPad Air surprised much of the armchair pundit community on Monday, March 18. Immediately following on Tuesday, March 19, Apple followed with upgrades to the iMac line. And in culmination, AirPods received a wireless charging update. All of these updates are anticipated to clear stage time for Apple's coming March 25 media event, said to include a long list of red carpet celebrities.
Apple's New iPads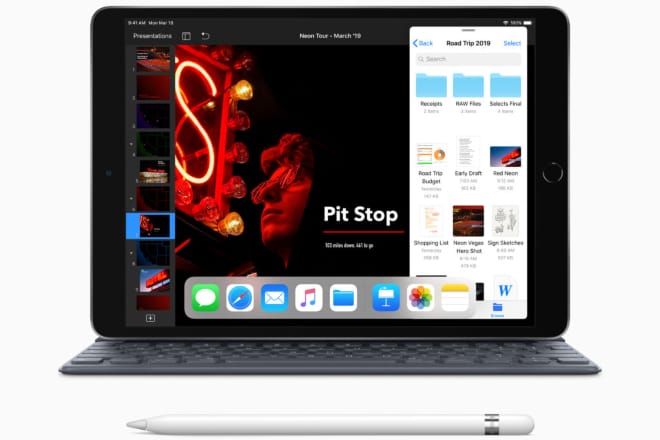 The all-new iPad Air is a 10.5″ device, which is seemingly replacing the former 10.5″ iPad Pro. Last fall, Apple updated the now-former iPad Pro 10.5″ model with an 11″ version that dropped Touch ID, in favor of a bezel-less style screen and Face ID. As of the all-new iPad Air, the iPad Pro 10.5″ model is no longer being offered for sale.
Sporting a very thin design, thinner than the current 9.7″ iPad (confused yet?), the all-new iPad Air 10.5″ is compatible with Apple's first generation Apple Pencil. Additionally, it receives the current generation A12 Bionic chipset, including Apple's Neural Engine. This amounts to a 70% performance boost, assumedly in comparison to the A11. The Retina display now also sports True Tone display and is almost 20% larger than the previous model.
Like the all-new iPad Air, the iPad mini 7.9″ is receiving first generation Apple Pencil support and the A12 Bionic Chip. Apple is touting a Retina display here as well, but the mini previously received Retina screens. However, the screen now includes True Tone technology and wider color range. The screen also offers a 25% boost in brightness over the previous generation.
Apple's New iMacs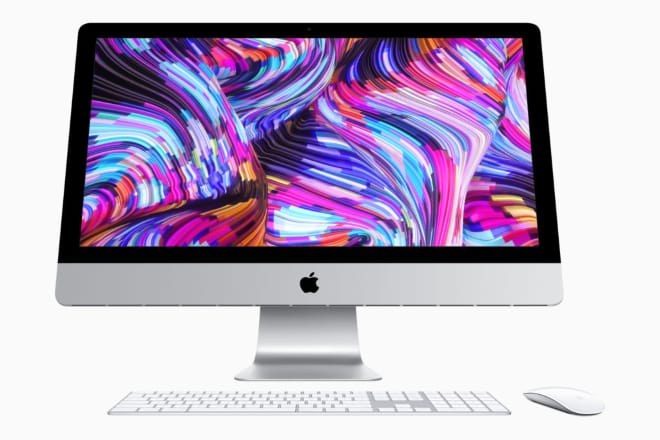 On Tuesday, March 19, Apple launched a 2x performance boost for its iMac lineup. Providing the boost, new 8-core Intel 9th-generation processors, including Vega graphics options, are on board. These improvements will naturally lead to snappier performance at both a daily consumer and business level functionality. For the new 21.5″ iMac, expect 60% performance increase. The 27″ iMac, expect 2.4 times faster performance.
AirPods
Apple's wireless earbuds received a few noted updates. Second generation AirPods now include the ability to charge wirelessly via a Qi standard. This update allegedly brings Apple much closer to actually releasing their AirPower charging mat, which has been vaporware since being announced almost two years ago. The new generation has an always-on "Hey Siri" functionality, which allows the wearer the ability to hail the voice assistant without any physical interactions. The new H1 chip allows about 50% longer talk time.
March 25 Media Event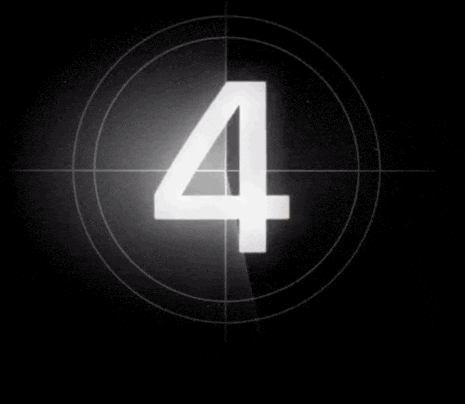 In early March, Apple sent media invitations to guests for an upcoming event on March 25. The invitation came to invitees with an included GIF, shown above, as shared by Rene Ritchie via Twitter.
It is rumored the event will be strictly focused on services. With quiet upgrades to the iPad, iMac and AirPods, it is assumed Apple will hold true to this hardware-less event.
A-list celebrities from Jennifer Aniston to J.J. Abrams are rumored to be in attendance. Apple has been purchasing original content rights and hiring talent for a few years and the March 25th event is said to be the big reveal for the project.
Offering clarification, Netflix CEO Reed Hastings made a statement to Recode, indicating that his company is not part of the upcoming announcement. Apple is said to be launching all original content and possibly some pay-to-play subscription service(s) that may include video, audio, newspaper, and magazine subscriptions.