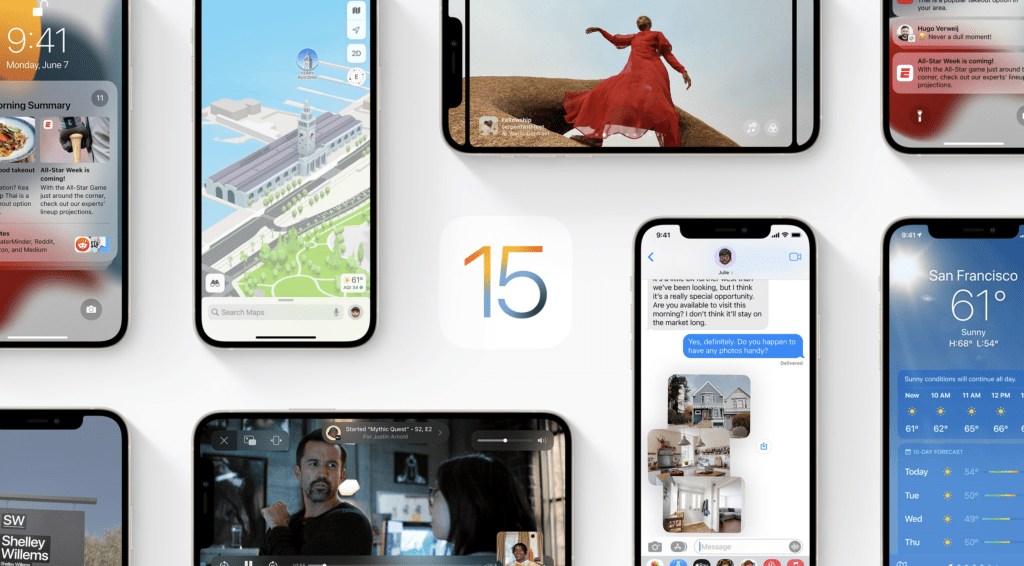 One thing diehard Apple fans can always count on? Regular updates to the iOS operating system that powers iPhones (and iPads). Apple has just made a major announcement about what consumers can expect out of its latest version, iOS 15 and iPadOS 15.
A Preview of What Apple Has in Store for iOS 15
Here's an overview of what you can expect from Apple with its latest iOS release, due out sometime in the fall of 2021.
Maps Improved
If you're like many people who rely on their iPhone for navigation while driving between destinations, you'll be glad to know that Apple has overhauled the Maps app. Now it includes 3D views of cities. You'll see features such as bike lanes, crosswalks and buildings in much greater detail, as noted by MacRumors.
Safari Update
The Safari web browser that comes installed on all iPhones has been redesigned with controls that are meant to be more user-friendly. You'll be able to group tabs together and then access them on another device seamlessly, such as your iMac at work and your iPad while out at a business meeting. There's also a new tab bar floating at the screen's edge so you can switch between tabs more conveniently.
Better Focus
For individuals who already have a difficult time focusing their attention, an iPhone can be quite distracting, with endless apps, countless incoming messages and updates and so on. With that in mind, Apple has added to iOS 15 a new feature called Focus.
You use Focus to filter what apps to focus on at a given time, such as a spreadsheet and not a game during business hours. It also lets you program what notifications you will see and when – helping you to spend time on just the task at hand.
SharePlay Videos
When you're enjoying a movie or TV show at home while a friend calls you for a video chat on FaceTime, in iOS 15 you'll be able to keep the conversation going with SharePlay. You can continue chatting, while your friend can watch the same video you're experiencing.
Trying Out the New iOS Features
With the new features in iOS 15 making you curious to test them out, chances are you'll be wanting to use your iPhone more than usual, including taking the device with you for use while out and about. For example, you'll want to see how the Maps app looks when it shows you 3D views of cities while you navigate.
But when driving, it's important to have a distraction-free experience. That's why so many iPhone enthusiasts protect their phone and stay safer on the road by mounting the device in a sturdy car phone holder.