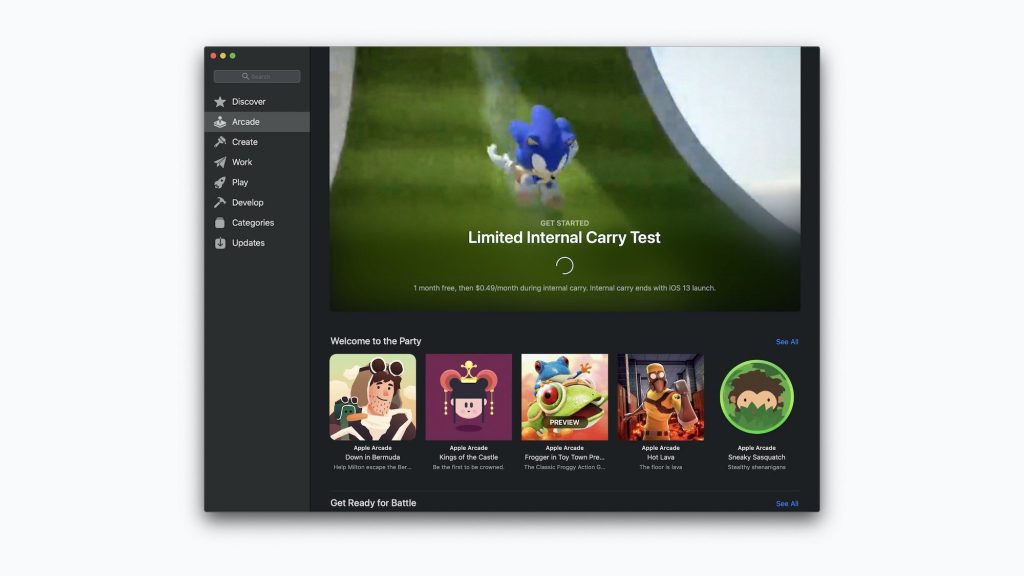 Earlier this year, Apple Arcade was teased on stage. Apple's continued push into services and subscription pricing created an opportunity to launch a new monthly paid platform that will provide access to games on macOS, iOS, and tvOS. During the announcement a quick video and some short commentary left many questions unanswered for the industry. Ahead of an imminent September launch, as shown in the image above, 9to5mac was given early access to the service.
Apple Arcade
According to 9to5mac, there is an internal program for Apple employees to which they were invited. Sign up was managed via the Mac App Store and currently cost $.49/month. The price is most likely not reflective of public pricing. It stands to reason a charge must be made simply because the content is blocked by a paywall. Consequently, a nominal $.49 is just a programmatic road block to get users into the system itself.
Rambo, of 9to5mac, notes the onboarding process for the service includes a one-month free trial, which he anticipates will be available during the public launch. Most likely, the public launch will coincide with the public launch of the iOS 13 platform.
Once inside the paywall, users have the ability to download any or all games within Apple Arcade, the same way apps and games are downloaded on the primary App Store. This process is extremely similar to the already launched Apple News+ service, which is a subset of assessable content within the Apple News app.
A large splash screen currently highlights three titles, which will assumedly launch with the platform on day 0. These three titles are: Way of the Turtle; Down in Bermuda; and, Hot Lava. Additional titles include: Sneaky Sasquatch; Kings of the Castle; Frogger in Toy Town; and, Lame Game 2.
While this list of titles is only seven in total, Rambo notes the marketing copy within the Mac App Store still insists the subscription will launch with 100+ titles.
iPhone Launch
The Apple Arcade launch is inherently tied to the forthcoming "Golden Master" launch of iOS 13. Golden Master, or "GM," is the term given to the first public launch of a new operating system. The GM is always released in tandem with the new Apple hardware, in this case, iPhone 11.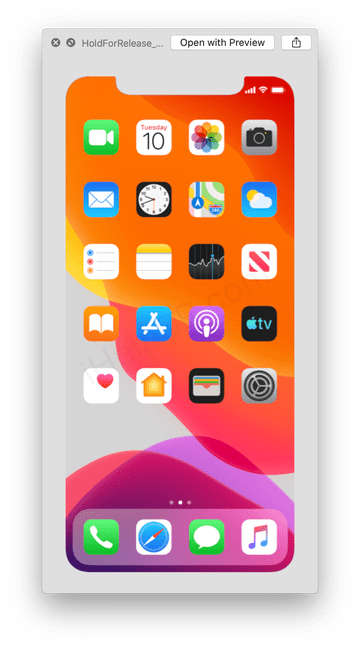 Last week, there was a digital asset uncovered by iHelp BR in a beta version of iOS 13, which includes an iPhone screen shot. As seen in the image, the date on Calendar.app is "Tuesday 10." September 10 is a Tuesday, which aligns with most previous iPhone Media Event occurrences. In fact, last year's date was discovered in this same manner.
Consequently, we predict Apple Media Event invitations will go out September 2nd or 3rd. This media event should cover the launch of iOS 13, Apple Arcade, iPhone 11, and possibly Apple Watch Series 5.