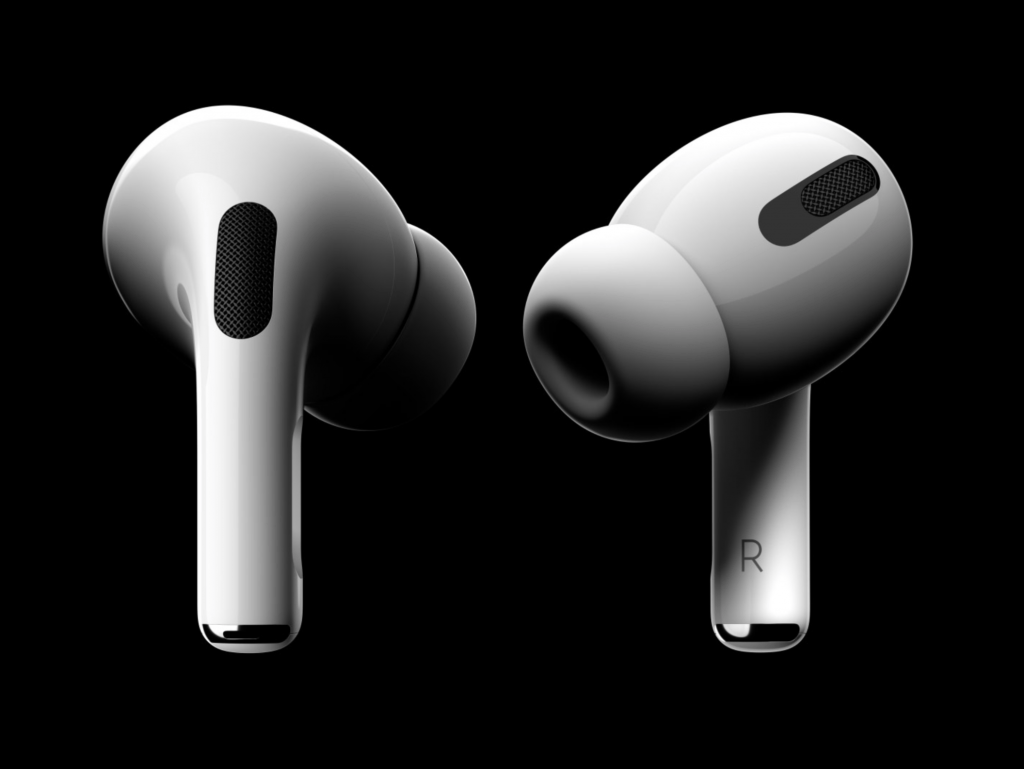 On Monday, October 28, Apple quietly release the AirPods Pro. With a small press release, YouTube video, and update to the Apple.com homepage, these $249 ear buds offer a more expensive alternative to the existing $159 entry model. Boasting an enhanced feature set, the Pro models are directed at the higher end of the audio market, but seem to only offer a few key benefits for a $90 price hike.
AirPods Pro
As hypothesized in our early October rumor round up, the all new AirPods Pro include an overhauled redesigned form factor, Active Noise Cancellation, and include silicon tips for a better seal.
Visually, the first outstanding difference is the silicon tips, protruding from the classic AirPod design. After over emphasizing the original AirPods release that the size is perfectly accurate for the most wearers…Apple tosses that out of the window with new silicone bud covers. The tips are undoubtedly a requirement of the new Active Noise Cancelling (ANC) technology which prevents exterior noise from creeping in the ear canal. Without a sealed barrier, ANC would not be possible. The ANC technology adjusts ambient sound up to 200 times per second to best tune sound within the ear.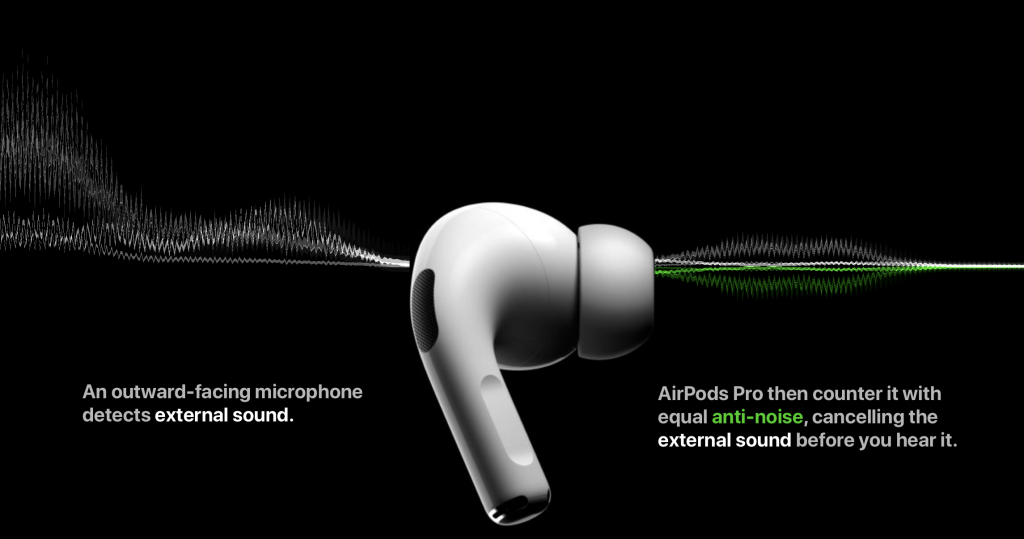 The second, obvious visual change is stem length. AirPods classic were often mocked for looking like a q-tip protruding from the wearers ears. Over time, the look became more ubiquitous and mocked less commonly. New AirPods Pro devices are only 1.22″ in total length, in contrast to AirPods classic edition at 1.59″. Apple's website includes a comparison of the three AirPod choices.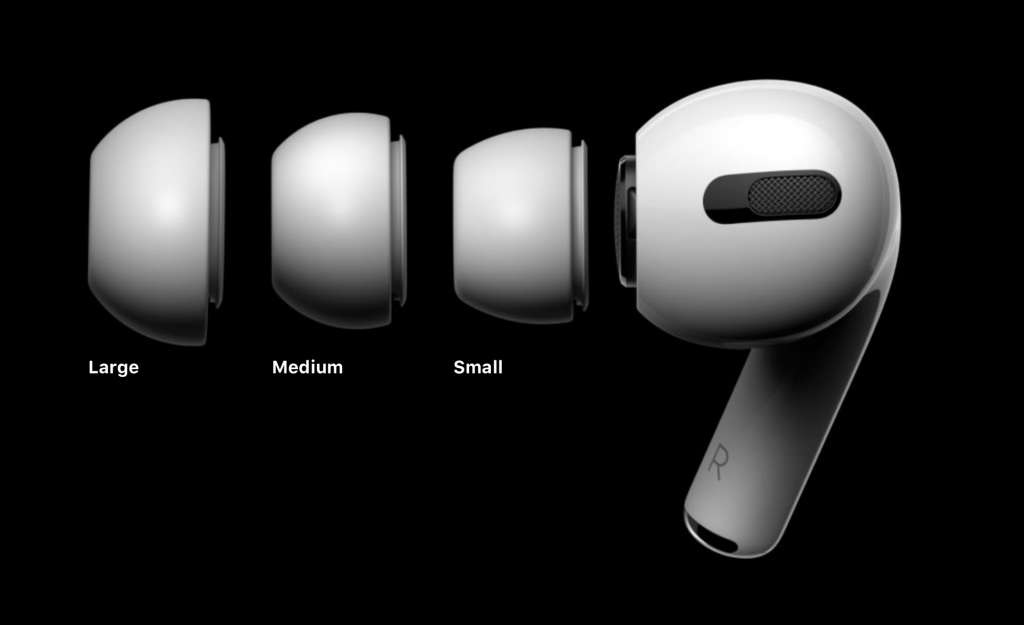 Given the smaller size and active noise cancellation technology, the interior hardware is completely re-designed to fit the smaller package, with extra components. Additionally, there is a new press control mechanism. While AirPods classic allow for a tapping input via a small accelerometer, the AirPods Pro require an actual press on the flat portion of the stem. The pressing allows for:
Press once to play, pause, or answer a call
Press twice to skip forward
Press three times to skip back
Press and hold to switch between Active Noise Cancellation and Transparency mode
Transparency mode allows exterior sounds to passthrough the bud into your ear. The example provided in the release video gives an on-board airplane announcement as a scenario where this is useful. Also walking through the city or riding a bike, may be a good time to use this feature. As a company which operates within the transportation industry, we are compelled to ask: did you know it is illegal in some states to wear headphones and bike? Regardless, not being able to hear traffic is a danger to yourself and others.
The single listening battery life is 4.5 hours, but when recharged off the battery case, more than 24 total hours can be enjoyed across the entire package. Charging is available via Qi standard chargers or the included Lightning to USB C cable. However, if you do not own and iPhone Pro or iPad Pro, you do not own a USB C capable charging brick. Consequently, plan to spend more money on a compatible charger, on top of the existing $249 price tag, lest you will always need to plug them into your new MacBook Pro or MacBook Air. AirPods Pro are available for order on Wednesday, October 30.