Busy work and school schedules can often mean that we spend less time hanging out and gaming with friends than we'd like. Android-based games are offering more sophisticated options than ever for busy gamers. Some allow live play for you and your friends. Others allow you to check in when you have time and stretch a game over days.
To keep in touch and enjoy more time interacting with friends you see less than you'd like, mix things up by challenging them to these multiplayer Android games:
1. Words with Friends
Got a big vocabulary and a talent for pattern recognition? You'll tear it up on Words with Friends, which is similar in play to Scrabble. You can choose a specific friend to play against or find random people online. There is also an offline version that allows you to pass the phone back and forth with someone who is in the room. This is a great option to keep things interesting during long road trips.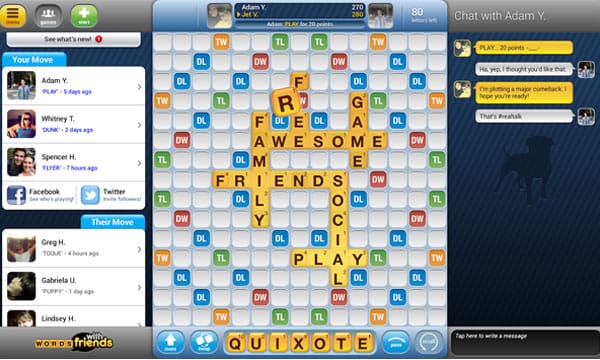 2. Pocket Legends
Prefer tearing it up in an arcade-style MMORPG? Pocket Legends is a free game that allows you and your friends to get together for PVP and Co-Op missions. Best of all, this feature-rich game is free to play, a boon to the cash-strapped gamer.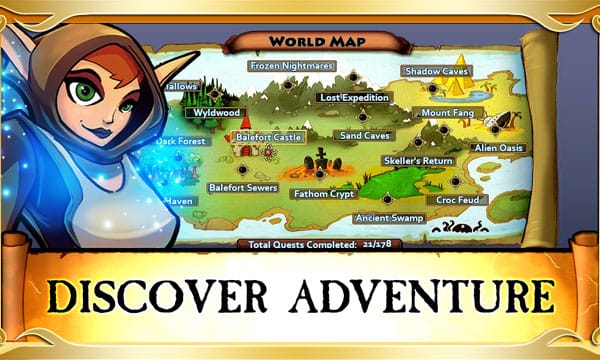 3. Asphalt 8: Airborne
In this high-paced racing game, you can get behind the wheel of a range of performance vehicles to test your skill. Play Asphalt 8: Airborne against up to 8 other players in realtime races. Or, challenge your friends to asynchronous time matches in your vehicles of choice. Licensed sports cars that are playable in the game include the Bugatti Veyron, Lamborghini Veneno and the Pagani Zonda R.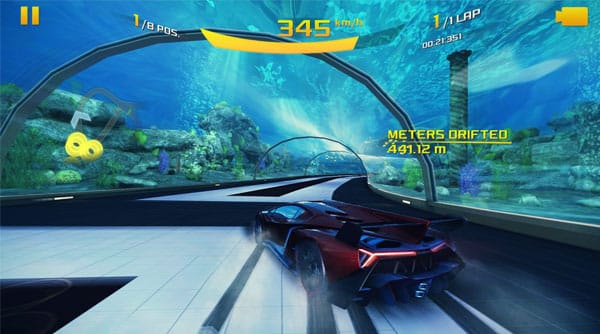 4. Modern Combat 4: Zero Hour
This first person shooter offers impressive graphics you would normally not expect from a mobile game. Intricate storylines take you and the action all over the world, from Barcelona to Antarctica. Form a team with your friends or challenge one another to climb up the ranking boards.