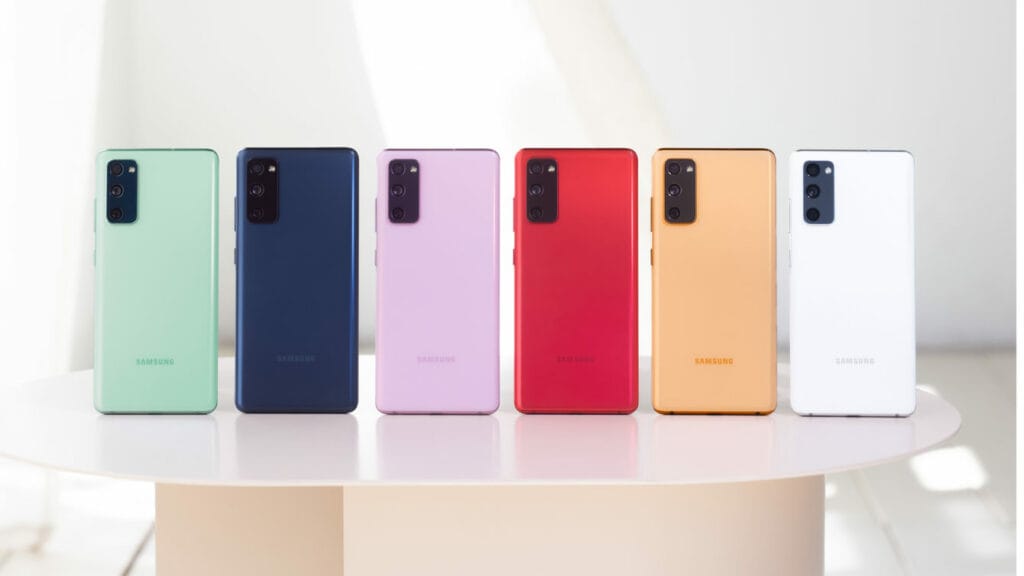 Attention Galaxy fans and early adopters! Mark your calendar for October 2, 2020, which is the date when Samsung is scheduled to start selling its new Galaxy S20 Fan Edition smart phone. Pre-orders in the United States began September 23 for the new 5Gdevice, which is being retailed at $890, according to Android Authority. Samsung gave it the moniker "Fan Edition" to accentuate that it is including the features most favored by fans of the Galaxy S line.
About the Galaxy S20 FE
The soon-to-be-released Galaxy S20 FE runs Android version 10 and boasts a 6.5-inch AMOLED screen protected with Gorilla Glass 3 cover. Its CPU is the powerful Qualcomm Snapdragon 865. With 128GB of internal storage, the device has microSD support for as much as 1TB.
On the front is a 32MP camera and on the rear is a 12MP wide angle lens, a 12MP ultra-wide lens and an 8MP telephoto lens to help you capture all of life's interesting moments whether near or far. Its 4,500 mAh battery is the same capacity as the one used in the Galaxy S20 Plus.
As for appearances, you can order a Galaxy S20 FE in Cloud Lavender, Cloud Mint, Cloud Navy, Cloud Orange, Cloud Red or Cloud White.
Be aware that this iteration of the Galaxy does not have a headphone jack, meaning you'll have to get some wireless headphones for hands-free communication or when listening to music.
However, wireless technology makes it more convenient to use, especially when you consider that this new model supports wireless charging at 15W. What's more, it can handle reverse charging, allowing you to use the Galaxy S20 FE to charge earphones or a smart watch that is running out of juice while you're out and about.
Keep Your Phone at Just the Right Angle on Your Desk for Video Conferences
More people than ever before are working out of home offices these days, and this often involves relying on technology more than usual too, since people now use their devices for video calls while keeping socially distant in lieu of the many in-person meetings they'd hold each day.
Instead of clasping your device with one hand while you chat, or resorting to leaning it precariously against a stack of books, why not make things easier on yourself by placing it in a cell phone stand? The image will appear more stable when other people see you. Besides presenting yourself in a more professional manner, you'll have both hands free to gesture as you chat.