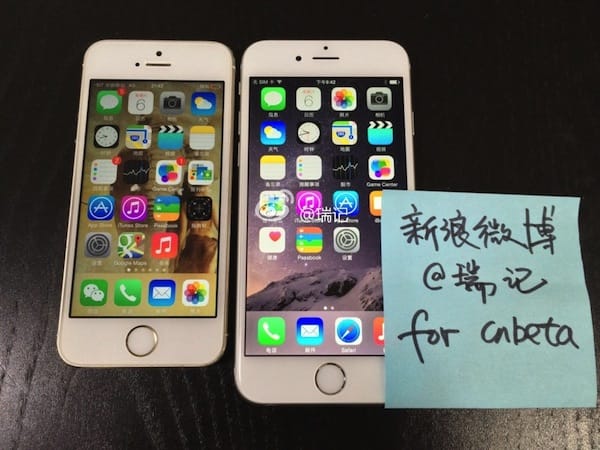 Saturday, September 6, the internet rushed to pass along leaked versions of the upcoming iPhone 6. The leaked is widely believed to be genuine based on several factors, one of which is an actual video of the device powering by using the new re-located power button, accessing the Home screen via TouchID confirmation, and iOS 8 animations.
More over, the leaked Home screen images include a newly designed Passbook.app icon that now includes a red band and the silhouette of a credit card. This is one of the most telling signs of the accuracy. With NFC capabilities coming to the device, Apple will need a location to store credit card information. In the past several days, it was leaked Apple has already teamed up with Visa, MasterCard, and Amex, even receiving a reduced transaction fee. It makes most sense for the data to be collected along with similar items in Passbook.app.
In the videos below, pay close attention to how the iPhone is unlocked. The TouchID sensor is used and the confirmation digit dots above the number pad are auto-entered, just like a true iOS device.
Additional confirmation comes in images of the Apple App Store. True to iOS 8's new overhaul, the search results are presented in a scrolling bottom-to-top system, instead of sideways scrolling app cards found in iOS 7 and earlier versions.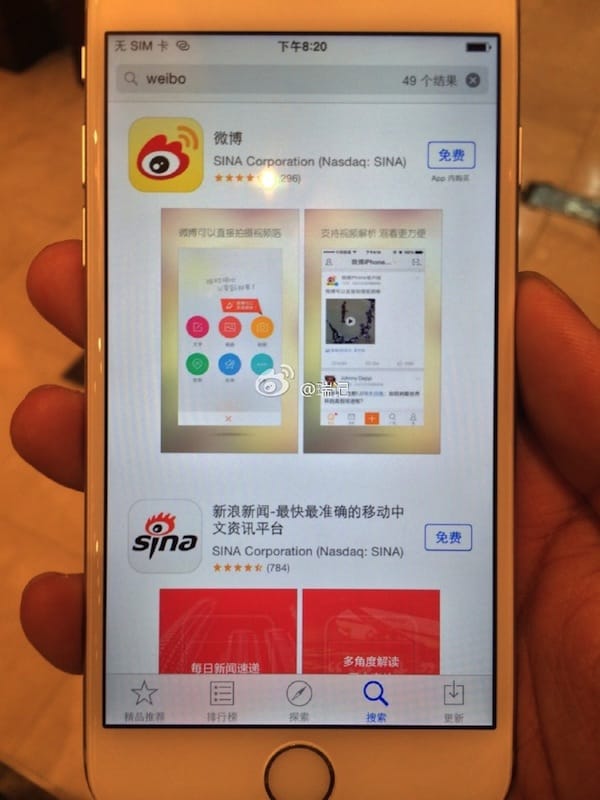 A third piece of evidence also provides a very hard hitting conclusion. Below is a snapshot of the iPhone 6's settings About layout. On the version line you see iOS 8.0 build 12A365 is loaded on the device. Also confirmed is a possible size of 64GB. There are several rumors, although quiet, the iPhone 6 will start at 32GB then increase to 64GB and 128GB.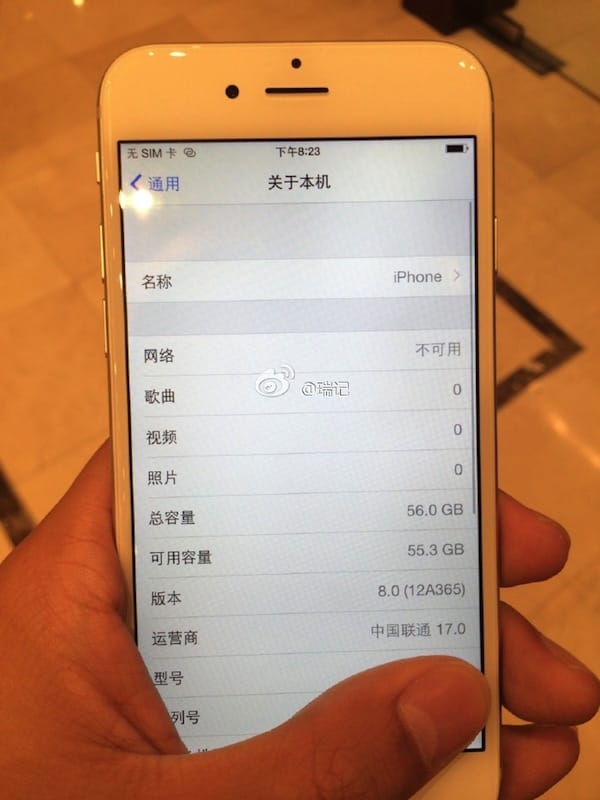 One thing is true: whatever Apple releases on Tuesday, it will certainly be big. Everything from mobile payment systems to an iWatch may be revealed to a more than 2,000 person auditorium at the Flint Center. Found at the Flint Center is an entire freestanding structure, which Apple had constructed just for its announcement event. This is a completely unprecedented move by the Apple community and the whole mobile industry is anxiously awaiting official confirmations to the large set of rumors around the new devices.
[cnBeta.com via MacRumors]