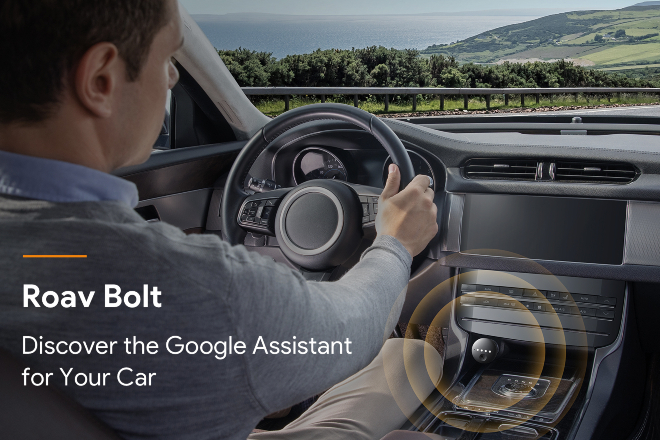 Add the Convenience of Google Assistant to Your Car
Earlier this month at CES, we were on the lookout for new technology that can be used in our everyday lives. Here at ProClip, we take safety on the roads very seriously, so we were excited when we came across the Anker Roav Bolt.
While most states in the US have some form of ban on texting while driving, several states are taking it a step further and passing hands-free driving laws. When followed and enforced, these laws can make great strides in eliminating the dangers of distracted driving.
Plug in the Google Assistant
The Roav Bolt from Anker simply plugs into your cars cigarette lighter and communicates with your phone and your car's speaker system to bring you the full capabilities of the Google Assistant, completely hands-free. The Roav Bolt also includes a 3.5 mm auxiliary jack and two USB-A ports for charging devices. A simple command of "Hey Google" allows users to make phone calls, receive text messages, stream music and so much more.
The device includes a dual microphone system with noise-cancelling capabilities to guarantee your commands will be heard in loud traffic situations. Available for pre-order at just $49.95, the Roav Bolt is a great way to avoid spending hundreds on a new stereo head unit just for the features of Apple CarPlay or Android Auto.
The Anker Roav Bolt is a great device to pair with a two-part ProClip mounting solution. The combo provides an exceptional hands-free experience that keeps you connected with the world around you, but most importantly, safe on the roads. Find your vehicle mount and phone holder today and quit fumbling around for your phone.