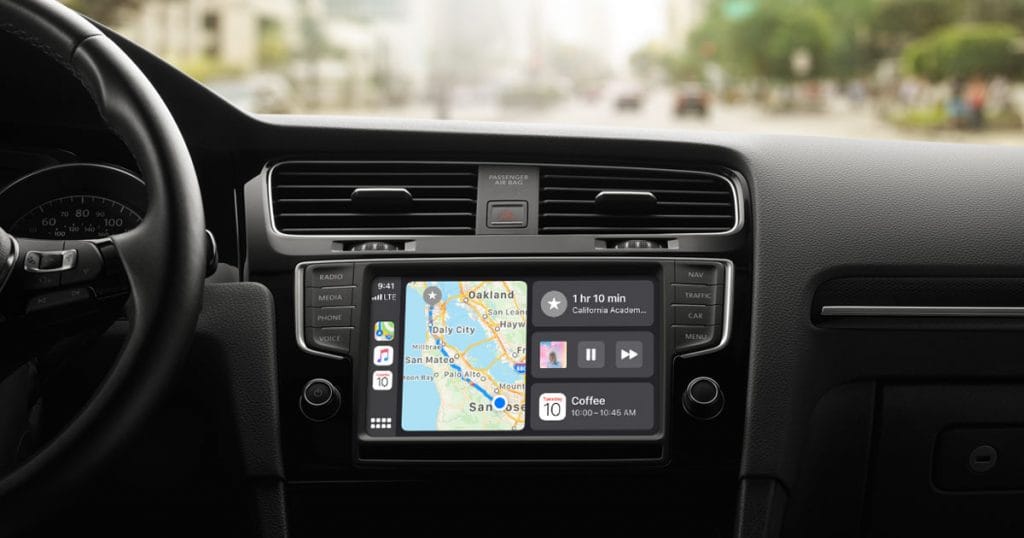 What is Apple CarPlay?
Apple first announced Apple CarPlay in 2014 as a smarter, safer way to use your iPhone while you drive. By simply plugging in your phone into your car, you can utilize the intuitive interface of iOS instead of the often over-complicated and laggy system that comes with many cars.
Introduction of Dashboard on iOS 13
When Apple released iOS 13, it came with a significant update for CarPlay. The biggest change was the introduction of the Dashboard. This allows for CarPlay to display multiple apps, including Now Playing, Calendar updates, turn by turn navigation and maps. Having all of this information available on the same screen gives drivers the ability to see important information at a glance, without the need to interact with the screen and improving safety. One of the downsides was that only Apple's native Maps app was compatible with the dashboard, leaving users of Waze and Google Maps behind.
With the latest update to iOS 13.4, Apple has opened up the dashboard to allow third-party map apps. While Google Maps and Waze currently still don't support the feature, it's only a matter of time before drivers can choose their favorite navigation app within the CarPlay dashboard.
Safely Dock Your Phone for CarPlay with ProClip
When you plug in your phone to Apple CarPlay, you need a safe and secure place to put your phone. Just tossing it into your cupholder or relying on a flimsy suction cup mount can cause more distractions. ProClip offers custom vehicle mounts that are designed specifically for your exact make, model and year of vehicle. Then attach a ProClip device holder that's designed for your iPhone and you've got a sturdy, two-part ProClip mounting solution. You don't need to disassemble your dashboard, and you can install it yourself in less than five minutes.