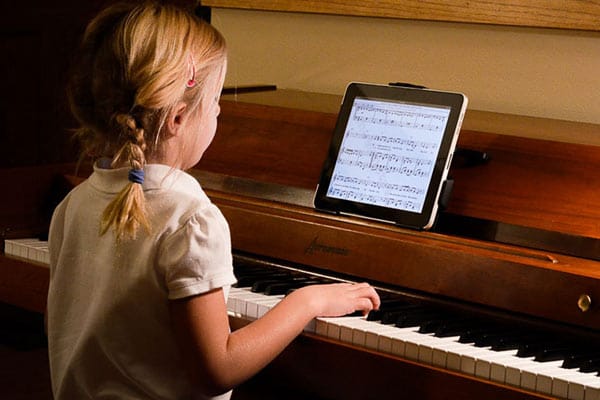 Are you looking to learn how to play the piano or maybe you're looking to dust off the keyboard and get back to playing music? Learning to play the piano use to be restricted to paper sheet music, but with today's technology there are tons of great apps out there that can help you learn (or re-learn) how to play the piano. The trick with new technology is finding a way to place your iPad or tablet in a convenient spot as you play. Our Multistands are versatile tablet stands that not only work perfectly as music stands, but are useful all around your home or office. You can take it from the piano into the kitchen to prepare dinner, or out to the garage to finish up your latest DIY project.

Using tablet music stands while you play will allow you to keep your music apps and online sheet music front and center as you play. Below are five great music apps you can use while playing the piano.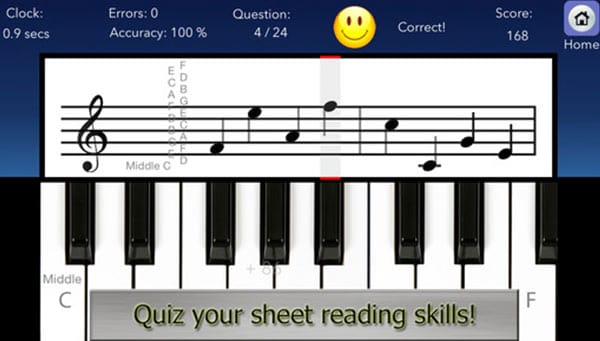 Do you struggle with reading music? No worries! The Piano Tutor app will help you learn how to read music and play the piano like a professional! The reason this app is so effective is the way that it teaches you. It turns all aspects of learning how to play the piano, from pitch recognition to completing full songs, into a fun game.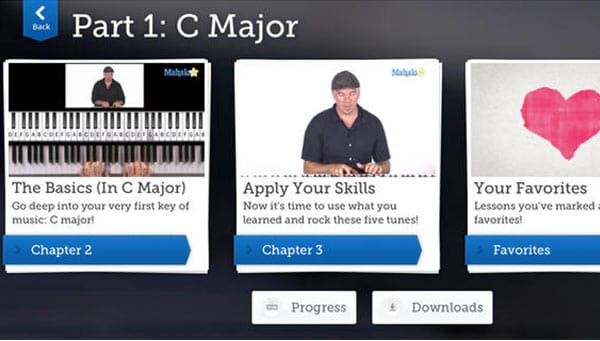 Piano lessons can get expensive, but with the Learn Piano HD app you can learn for the low price of $1.99! This app comes with numerous instructional videos that will help you learn to play the piano and have you ready for your first performance in less than a month! The instructor will share with you all the piano basics and even 10 pro exercises that will help you to avoid carpel tunnel. If you've got your heart set on learning to play the piano, Learn Piano HD is your answer.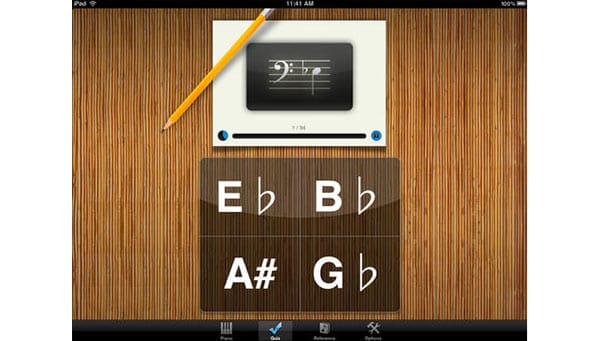 If you play more than just the piano, Nota is the app for you. This app is a great tool box for musicians at all skill levels. For those just starting out, Nota covers the basics of music notation, which includes an interactive notes quiz to test what you have learned. For the more experienced musician, the scales browser has a comprehensive list of common and exotic scales. It comes with a chords browser that makes it quick and easy to find a chord, and it will even play it on any key, or invert it. Nova is a perfect app for people looking to take their musical talent to the next level.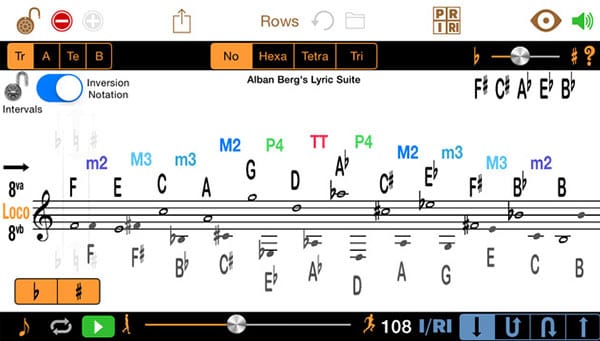 If you are looking to learn more about music composition, this is a great app. Twelve One will help you practice your composition skills with the wide variety of features it offers. You can start off by entering a tone, either through the app or by playing the piano. From there, you can create rows using Hexachords, Tetrachords or Trichords. The app will have your rows played back to you at your set tempo, or you can save them so that you can come back and work on them later!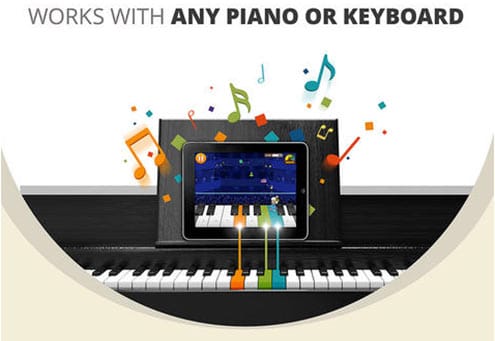 This app is great for people looking to learn to play piano or for those looking for a refresher course. This app is activated by an acoustic piano or keyboard, and you don't need any wire or adapters to make it work! Once you start playing, the app listens to your music and helps you learn how to play. It comes with over 150 songs from artists like Taylor Swift to Vivaldi. It will help you work on musical skills such as learning note names and rhythm, and you can compete with friends and other players.