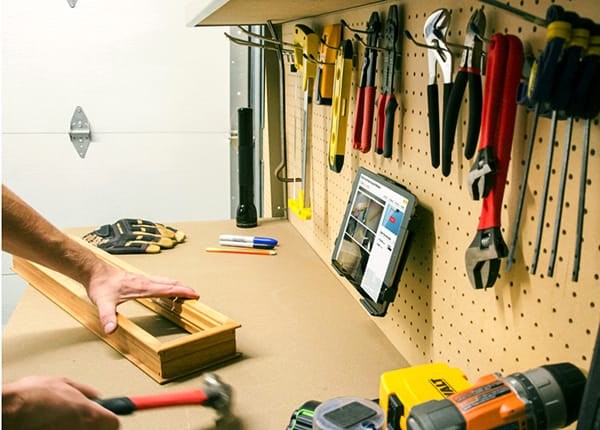 How do you use your tablet? We use our tablets for everything. From reading the news and checking emails for work, to cooking and even to helping us complete home improvement projects on the weekend.
One of the most functional ways we can think of to use a ProClip tablet mount around the house is at our workbench or in the garage for home improvement projects. A tablet makes reading online tutorials or watching a YouTube video demonstration convenient from anywhere in the home. Creating a hands-free viewing environment that allows you to follow along hammer or saw in hand – well, that's where we come in.
Mounting A Tablet at your Workbench
Multistand: The easiest and most versatile approach to using your tablet at your workbench is with our multistand. Our Tilt-Swivel design makes it easy to view the screen at many different angles. Each MultiStand is made of high-grade ABS plastic and includes a wall mount adapter plate for easy installation, when you need it. Available for iPad 2-4, iPad Mini 1-3, iPad Air and iPad Air 2.

Pedestal Mount: For a heavy duty, fixed installation on any flat surface, consider our pedestal mounts. Pedestal Mounts come in a variety of heights and styles to suit any tablet mounting need. Pedestal mounts are also compatible with our custom tablet holders.
Top 5 Home Improvement Apps
Bubble Level: Get a free bubble level app for either iPhone or Android. Just calibrate the level and hold your phone up to any flat surface to hang that picture or shelf perfectly, and in no time!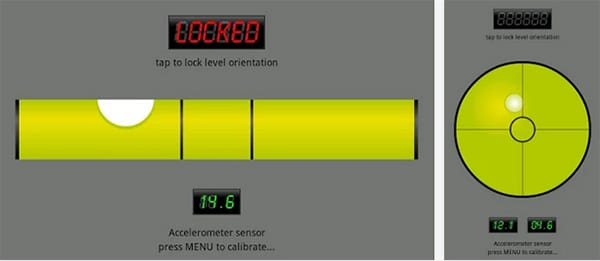 Ruler: You never know when you'll need to measure something for a home improvement project, whether it be insider or outside of the home – at a store for example. Download a free Ruler app for iPhone or Android, and not only will you get a precise measurement, you will also be able to save the measurement or copy it to other apps, like email!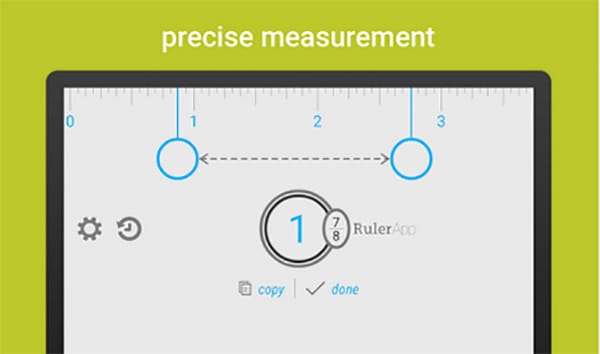 Unit Converter: The Unit Converter app by Bosch is available free for both iPhone and Android. Giving the ability to easily and quickly convert many types of units, such as; length, weight, volume, etc., at your finger tips. It's no wonder this app has such great reviews!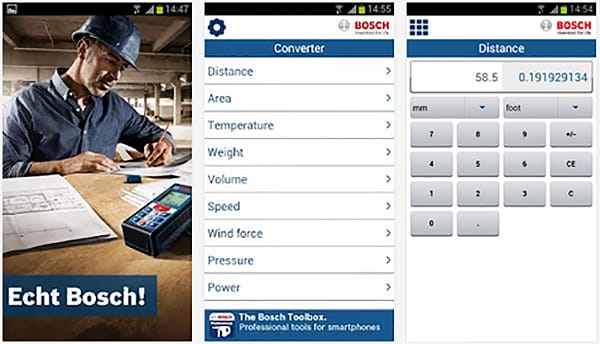 Thread Pitch: Forget the paper or ruler, now you can pitch the thread of a screw with Thread Pitch, a free app for Android or Screwthead Matcher Pro, $0.99 for iPhone. Simply open the app and measure.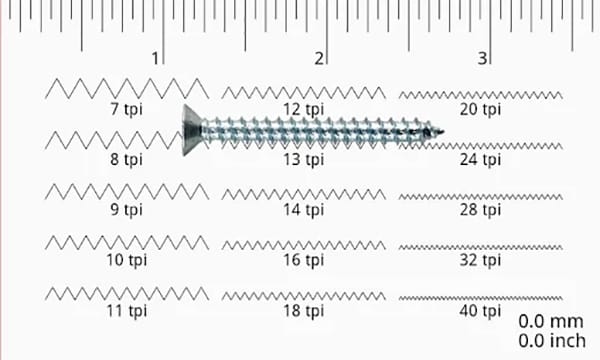 Color Grab: Have you ever seen a color you would just love to have on your walls? You search high and low at the local paint store only to come up empty handed. If this has ever happened to you, the Color Grab app, which is free for Android, or ColorColl – also free for iOS – is for you!