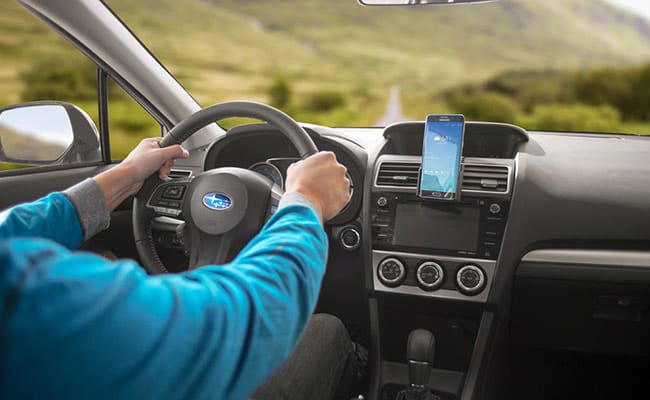 Summer is in full swing and that means it's time for a summer vacation! But for many people, this year's vacation might not include a flight.
With the rising cost of fuel, airlines continue to increase their prices. According to one article, the average airfare cost in 2012 was $356. At that price, we're probably looking at U.S. cross-country flights. Cross-continental airfare will most likely burn an even larger whole in your pocket. As the cost of airfare continues to rise in 2013, road trips become an ever more popular alternative for travel and vacations. Do you have any road trips planned for the summer?
How to Make the Best of a Long Road Trip
Don't Get Lost
User your GPS navigation or the navigation app on your smartphone. To make it even easier, mount them with a car phone holder or GPS holder so you aren't fumbling around with the device while you drive.
Take Breaks
The one upside of driving to your destination is that you get to see a lot of sites along the way (hopefully, depending on where your drive takes you). Look up some attractions ahead of time and use this as a way to give yourself a break to stretch and rest your eyes.
Keep Passengers Entertained
No matter how close you are to your destination, the "are we there yet" question is never a good one. Stock your kids up with books, games and movies to keep them so preoccupied they'll forget they are sitting in a car. For an easy, safe way to let your kids watch a movie, check out our tablet headrest mounts for attaching a tablet to the headrest of a seat.
Fill Up Where Its Cheap
When you can, fill up your gas tank at the cheapest places. Websites like GasBuddy.com allow you to search for the cheapest gas prices by city, state or zip code.
Pack Snacks!
Stock up on beef jerky and other great road trip snacks and don't forget to bring a cooler with cold drinks. If you want to cut down on the time it takes to get to your destination, taking fewer breaks for food can help.
Happy Road-Tripping!