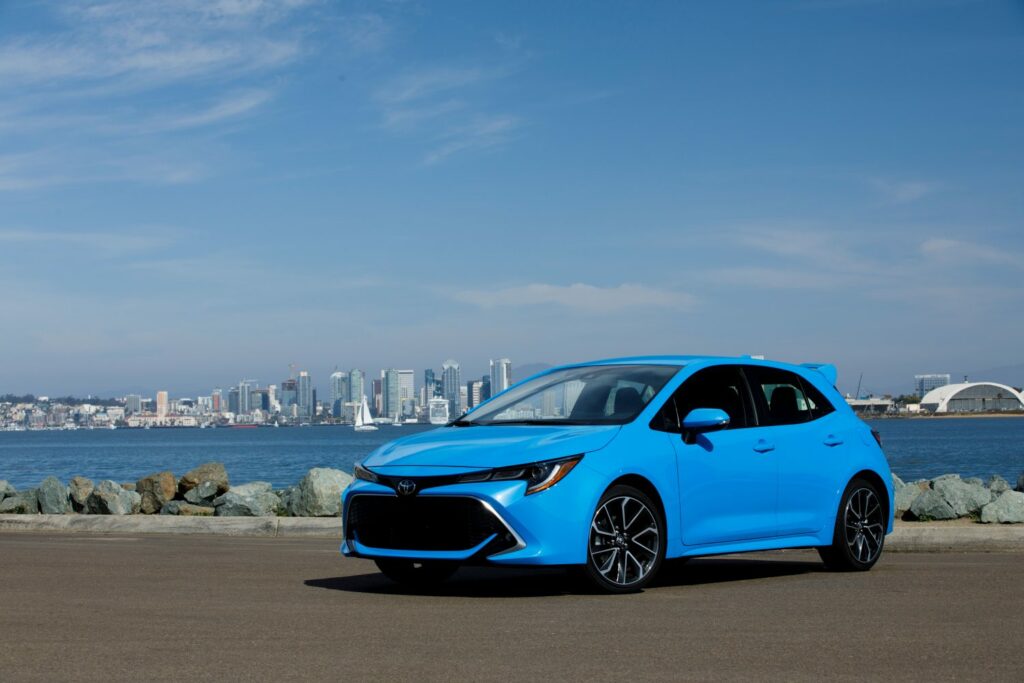 A Toyota Corolla with a whopping 300 horses might be available for car-lovers within the next year. To be more specific, there are rumblings that the new Corolla will be a hatchback with 296 horsepower. The rumored hot hatch will have all-wheel drive along with a manual transmission and sell for less than $37,000. This is quite the impressive feat, considering 300 horsepower represents more power than that available in the GR Yaris. Furthermore, the starting MSRP of the new Corolla of less than $37,000 is also less than the GR Yaris.
A Closer Look at the New Toyota Corolla
The new Corolla has been referred to as the Corolla Sport GRMN. The vehicle's engine will be somewhat similar to that of the GR Yaris which is a 3-cylinder turbo engine with 257 horses tied to a 6-speed manual transmission along with all-wheel drive. Reports stemming from Japan indicate Toyota executives aim to enhance the performance of the GR Yaris engine with the new Corolla, providing upwards of 300 horses of power. Furthermore, there have also been reports that drivetrain programming from the GR Yaris will be ported over to the Corolla. In particular, the GR Yaris 6-speed manual automatic rev-matching will likely carry over to the new Corolla. Early reports indicate the GR Yaris's all-wheel drive adjustable torque split will also carry over to the new Corolla. In fact, Car Sensor has indicated the new version of the Corolla will look similar to the GR Yaris in terms of its bodywork, featuring wide fenders and other similarities.
What About the Price?
There have been several reports about the potential price point for the new Corolla. Some outlets have indicated the new Corolla will be sold for around $37,000. Others have indicated the vehicle will sell for as little as $32,000. If the Corolla is priced at this point, it will prove cheaper than the new Volkswagen Golf R.
Is a Corolla Wagon in the Pipeline?
There is also some talk that a sporty version of the Corolla might be available in the form of a wagon down the line. This new Corolla is alleged to have a 2.0-liter hybrid drivetrain rather than a 3-cylinder turbo-powered engine. The only question is whether a new Corolla wagon would prove capable of matching the performance of a similar vehicle such as the Honda Civic Type R hybrid.