A local Audi RS7 owner stopped by the ProClip HQ in Madison, Wisconsin to let us review his beautiful stage-3 hatchback. Making the trek from Chicago, his i90 daytrip was spirited and smooth.
This specific RS7 is a land shark with a powerful roar. The owner wasn't afraid to add some quality mods to make it both faster and louder. A frequent flyer at the drag strip, this modded RS7 is extremely fast.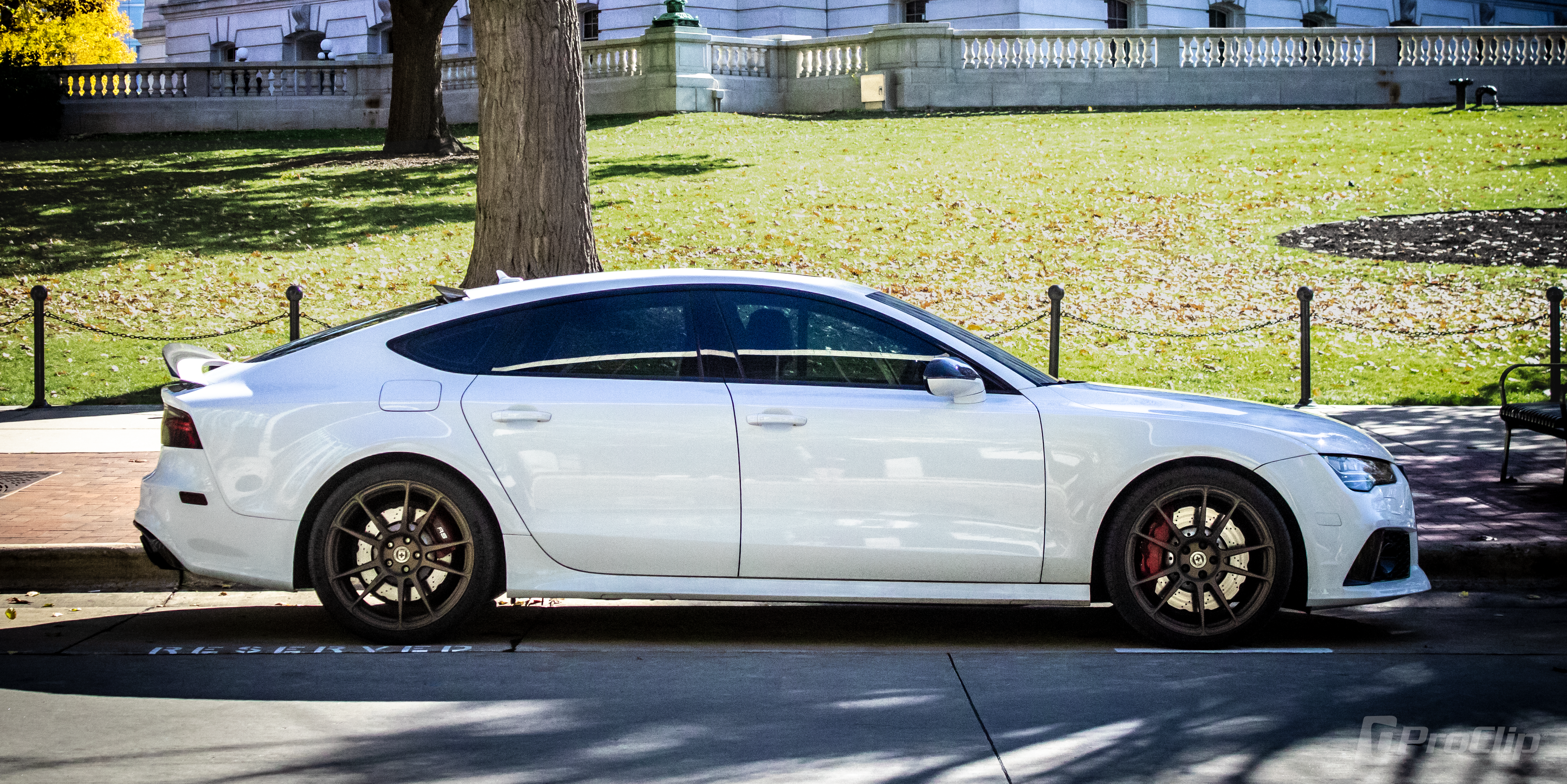 Audi is known for its luxurious ride with some added performance under the hood. The base model AWD 2016 RS7 features a 4.0L V8 engine with 8-SPD transmission and 560 horsepower.
The RS7 performance trim level comes equipped with some beautiful carbon fiber interior accents. An upgraded Bang & Olufsen audio system is the cherry on top.
Audi RS7 Mod List
Hybrid Turbos
Catless Downpipes
Milltek Non-Resonated Catback Exhaust
Carbon Imports Roof and Rear Wing Spoiler
HRE Wheels – Matte Bronze
Carbon and Alcantara Custom Steering Wheel
Audi RS7 Phone Mount
The 2011-2017 Audi A7, S7 and RS7 all feature the same overall dashboard design with some minor differences. ProClip RS7 mounts clip into the existing dashboard seams for all three models.
Pair the RS7 dashboard mount with a ProClip phone holder designed specifically to cradle your smartphone. The adjustable phone holder can even fit a slim style or rugged thick phone case.