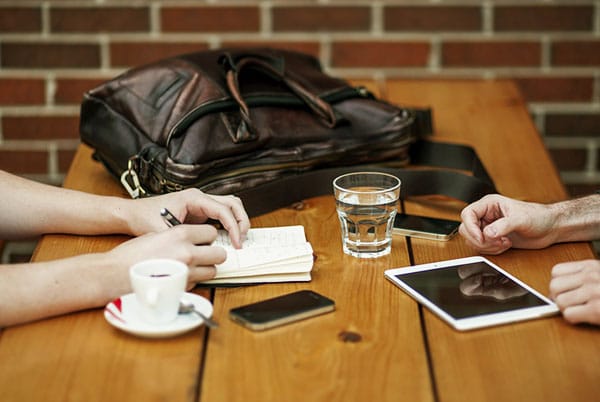 Just after the new year, Wired Magazine made a surprising recommendation: never buy a smartphone again. Their writer's position was that smartphones and tablets are converging while mobile data speeds are picking up. At this point, they say, you're better off buying a tablet with a data plan and using a VOIP phone number to make calls. But, maybe the single device era isn't quite here yet. Here are reasons you still need a smartphone:
Portability and Convenience
Yeah, there are a lot of super-sized smartphones that are now tablets in everything but name. But, there are still a lot of small but powerful models that still fit easily in your back pocket. Sony's Xperia Z3 Compact proves that you can have a powerful processor and great battery life, too. Plus, if you hate using a blue tooth headset, making calls on a tablet is awkward at best.
Better Texting and Messaging
Pulling your tablet out of your bag every time you want to read or send a text is awkward. Plus, it takes longer to text on a larger tablet than it does on the smaller screen of your phone. If you spend a lot of time communicating in this manner, you are better off getting a smartphone over a tablet. If you are feeling drawn in the tablet direction, consider the Samsung Note 4; the super sized phone comes with a stylus for easy texting on the larger screen, among many other unique and convenient features.
Better Pictures
Is your smartphone also your favorite point and shoot camera? Most phones have far better camera quality than tablets. The Nokia Lumia 1020 sports a 41 MP camera, optical image stabilization, 3x lossless zoom and up to 6x zoom in 720p video mode. Plus, no one likes that guy who sits at a concert with his 10 inch tablet held over his head.
Tablets are great; they make it easy to surf websites, watch movies and do some light emailing when you are out and about. But, when it comes to making calls, texting and snapping shots, mobile phones still have the advantage.
No matter what way you decide to go with in the future, ProClip USA has the best mobile mounting solutions for your smartphone or tablet. Our car phone and tablet mounts are made in Sweden of high grade ABS plastic and are custom to your vehicle and your phone, for the best fit possible. You may also want to check out our device mounting systems for business solutions.