This was our seventh year in a row attending the Consumer Electronics Show (CES) in Las Vegas. CES is the world's largest consumer technology trade show where exhibitors in the consumer electronics industry feature new and upcoming products.
We both saw and featured some pretty awesome things at this year's show. Since we all can't be lucky enough to spend a week away in Vegas, see the sights and check out the latest and greatest in the tech industry (sorry to make you jealous), we can at least share what we saw with you.
Our Favorites from the Show
Samsung 4K Resolution TV
An 85-inch TV that would sell for a measly $20,000 (not exactly practical, but pretty cool nonetheless).
Sony Xperia Z
A waterproof phone is Sony's attempt to get back into the top tier phone market with Apple and Samsung.
YotaPhone
A dual screen device: 4.3-inch Android smartphone with an e-ink display on the back. It's intended for saving your battery when reading articles that don't require the color HD screen of your high-end smartphone.
Most Popular ProClip Products at the Show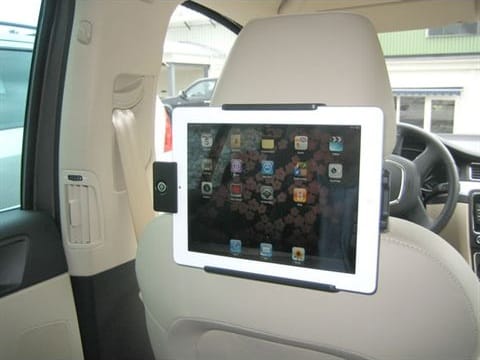 Locking Tablet Holders
We offer both key lock and spring lock tablet holders for many different tablets, such as iPad, Kindle Fire and Samsung Galaxy Tab. The spring lock holders are meant for quick release and the key lock holders feature a lock for added security and come with two keys.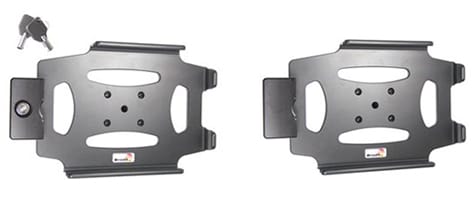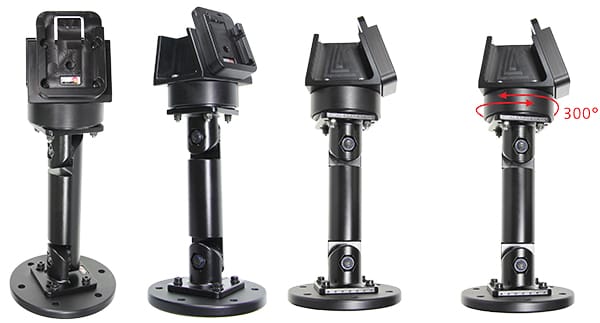 Pedestal Mounts
Our pedestal mounts are for mounting heavier devices that require a more stable and stronger installation.
They can be used in a variety of vehicles, like commercial vehicles, trucks, tractors, fork lifts, boats, RVs, etc.
They're also great for retail stores, kiosks, gyms, conference rooms and trade shows.
You can mount or attach many products to the pedestal mounts, like tablets, payment terminals, mobile computers, scanners, two-way radios, navigation units, mobile phones and more. One of our neighbors here in Madison, Green Cab of Madison, is using our new pedestal line with our key locking iPad holders for the drivers navigation, pick-up schedule, payments and more.
The pedestals are not currently on our website but will be coming soon.
What Were Your Favorites?
Were you at this year's show? Go to our Facebook page to share with us what you found to be the best of CES 2013.