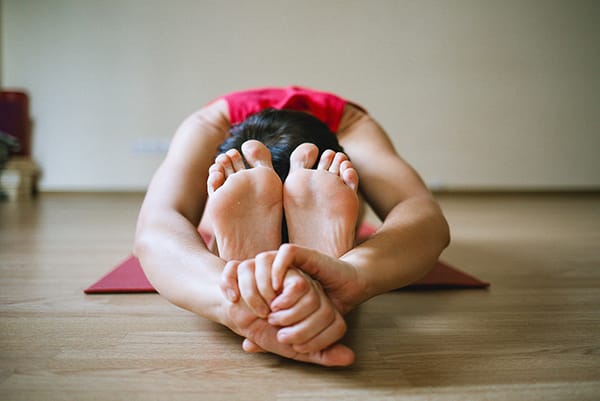 If you are an avid fitness guru, or just starting your journey to a healthier lifestyle, you know it's not always easy to get outside for a run or make it to the gym. Indoor fitness is a great way to keep fit on a schedule, and app makers are making it easier to stick to your fitness routine with helpful fitness apps for both iPad and Android tablets. Whether it's yoga, high-intensity interval training, or anything in between that gets your heart rate up, we've complied the best indoor fitness apps perfect for using your tablet at home, at the gym, or anywhere! Our custom iPad stands and tablet mounts make viewing exercises on the screen, and from precarious angles and positions, more manageable. They are also great for sticking to your workout regimen when traveling!
FitStar Yoga is the perfect app for both yogis and yoga novices alike. FitStar breaks down intimidating yoga poses into easy-to-learn stretches for all skill levels. Supplement your weekly routine and try the free version to receive access to one personalized 20-minute session per week, plus additional Freestyle sessions. Or make yoga a daily habit and try the premium version, which offers unlimited access, customization and beautiful HD videos for $39.99 a year. Available for iOS and Android devices.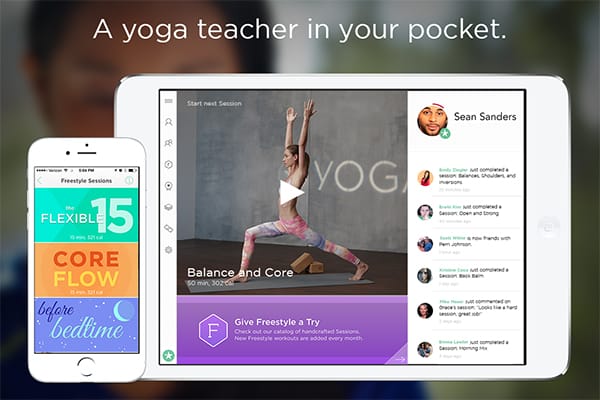 If the weather outside is frightful or you just enjoy going to the gym, try BitGym the next time you find yourself on a treadmill, stationary bike, or elliptical exercise machine. BitGym offers users over 100 HD video tours from around the world! Experience speed interactive progress, natural sounds from the environment, and location specific facts. BitGym also has a log to help you keep track of your steps, calories, and heart rate tracking. Free for iOS and Android devices.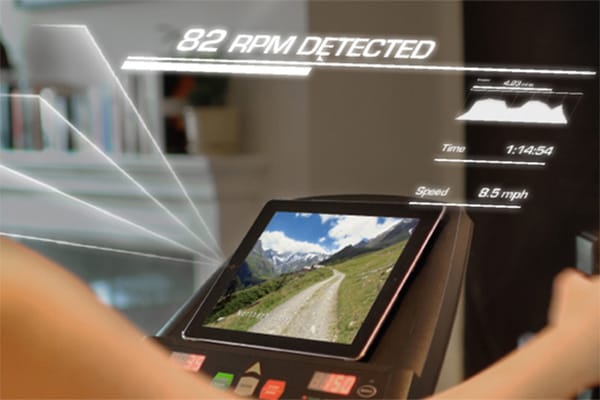 You've probably seen commercials for the Daily Burn and wondered if it really works. Just like all fitness apps and programs, if you use it regularly, you will see results. The Daily Burn offers a large variety of fitness programs for users at all steps of their fitness journey. With interactive HD videos that are perfect for viewing on a tablet or iPad screen, trying out activities such as body-weight training, kettle bells, dance, yoga, and cardio workouts make choosing a routine that works best for you easy. The Daily Burn is a paid subscription of $12.95 a month. However, a free 30-day trial is available for all devices.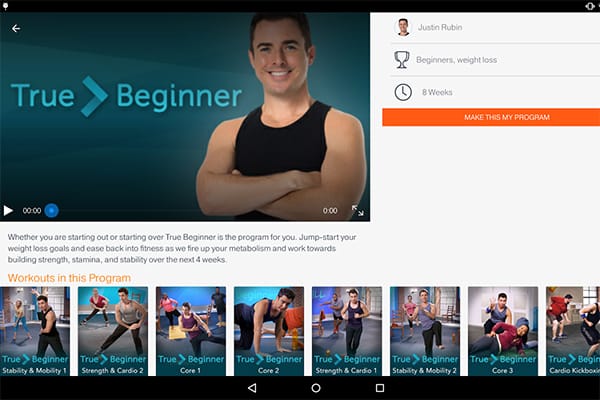 Many of us have that one "problem area" we would like to focus on. For those who long for tighter abs, look no further than Runtastic Six Pack. Available free for all devices, Six Pack features over 50 HD videos targeting your core. Plus you can workout to music mixes, receive daily tips, and share your successes via social media.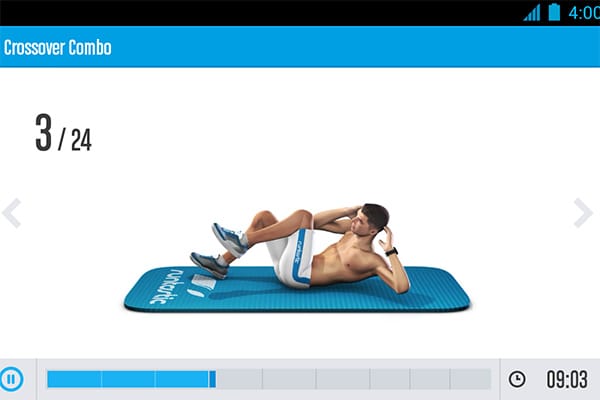 Seeing and tracking the results of your fitness activities is a must for staying motivated. Fitnotes Gym Workout Log features a simple, easy-to-use way to record your efforts and track your progress. Create customized categories for daily, weekly, and monthly tracking of exercises and routines. Free for Android devices.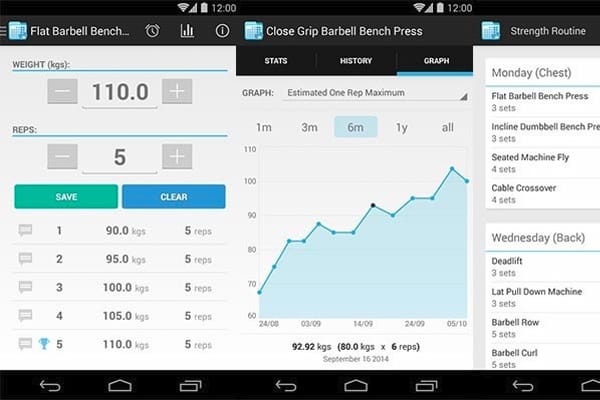 Our versatile iPad tablet Multistand is ideal for many tasks and uses. The Multistand offers a sturdy option for viewing and following step-by-step fitness instructions in portrait or landscape modes. Whether you're viewing yoga poses on a floor mat in your living room, or getting in a body-weight training session from your hotel on business trip, the Multistand will adjust to fit your needs. The Multistand can be used on any flat surface or mounted to a wall.
Universal Magnetic iO Table and Wall Mounts
For a universal tablet mounting solution for iOS and Android devices, check out our iO universal and magnetic mobile device mounts! The iO features a sleek, modern design and is offered in tabletop and floor tablet stands, as well as a wall mount solution.