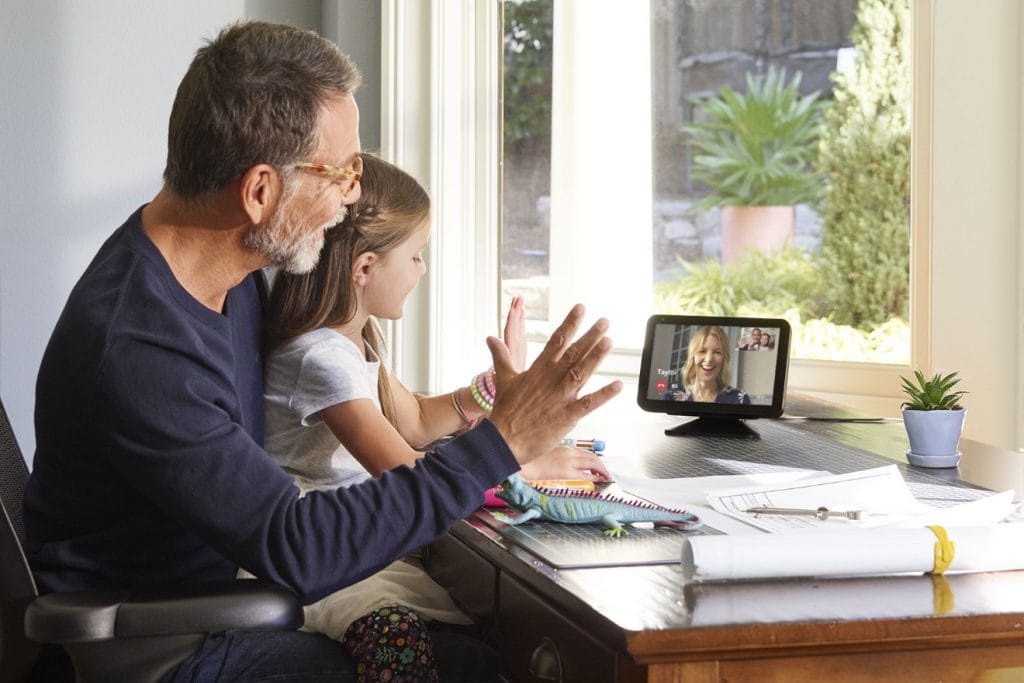 Echo, a consumer device that you set up in your home to operate with voice control, has been upgraded by Amazon. Powered by an artificial assistant named Alexa, Echo technology allows users to ask questions aloud and get detailed responses, as well as play music or control household items such as lighting. Tech fans got a chance to see the newest Echo devices at the Amazon Devices & Services Event, held September 25 in Seattle, Washington.
New Echo Devices Revealed at Amazon's Fall Hardware Event
In case you weren't able to catch all the news about the recent Amazon event about its latest Echo devices and services, here's an overview:
Echo

Amazon has improved the sound quality in the Echo speaker and you can select from colors such as Sandstone and Charcoal.

Echo Buds

New wireless earbuds from Amazon are built using Active Noise Reduction Technology from Bose. They allow you 5 hours of hands-free Alexa access per charge, such as when playing songs or ordering an Uber ride, as noted by Tech Crunch.

Echo Dot With Clock

This entry-level model was upgraded with a clock feature, which gives you a dimmable alarm clock on the front that reconfigures to show the weather or a timer with countdown.

Echo Flex

This is a smart speaker for playing music, news and weather in the lavatory.

Echo Frames

Still in beta testing, these are Echo glasses with small speakers.

Echo Loop

Also in beta, this is a smart ring powered by Alexa, with two microphones that allow you to make quick phone calls.

Echo Glow

Amazon offers a nightlight-style device that flashes and changes color in time to the music.

Echo Show 8

Amazon released an 8-inch version of the original 10-inch Echo 5. The screen lets you make voice calls and watch videos.

Echo Studio

Music lovers will appreciate this new device from Amazon, which offers Dolby Atmos and 3D audio. The five drivers are comprised of a tweeter, woofer and 3 mid-range speakers.
Upgraded Alexa Capabilities
Amazon also upgraded Alexa, the artificial assistant that enables Echo devices to interact with people. For example, Multilingual mode lets Alexa speak English and Spanish in the United States. When using Echo Show, Alexa now has Scan-to-Cook, where users scan a frozen food's barcode to properly cook it in the Amazon Smart Oven. And if you would like a different tone in the interface, you can pay $0.99 to add a celebrity voice for Alexa, such as Samuel L. Jackson. Such options are bound to encourage more consumers to try using a new Alexa device.