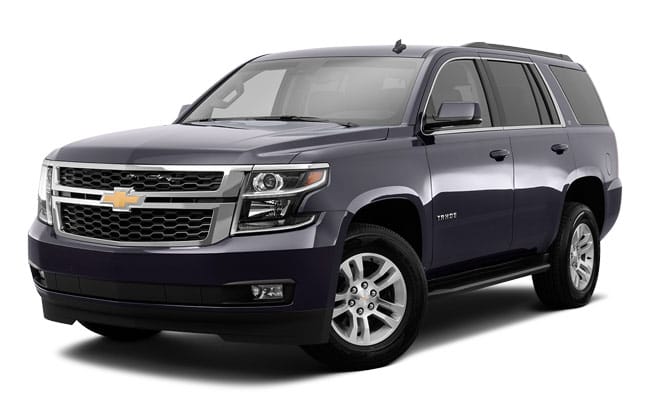 The Chevrolet Tahoe is the ultimate family cruiser. With 7-passenger seating, the iconic bow-tie Tahoe is a full-size SUV capable of hauling even the biggest families. More passengers mean more mobile devices. ProClip USA offers custom mounting solutions for a wide variety of mobile devices, which conveniently and safely dock the device in the vehicle, whether you're along for the ride or behind the wheel.
We have a large selection of dashboard mounts for the Chevy Tahoe including angled, center and console mounts, for models between the years 1995 to 2017! We've outlined the installation process for the angled dashboard mount for 2015-2017 models, but if you are looking for a mount in a different position or different model, you can check out our entire selection of Chevy Tahoe dashboard mounts here.
Installing Your Chevy Tahoe Dashboard Phone Mount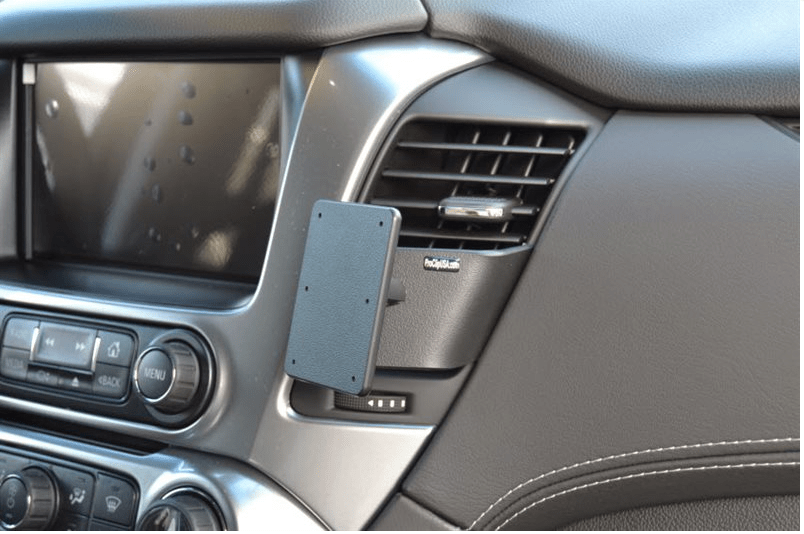 Attaching your ProClip Angled Mount (855167) to your Chevrolet Tahoe dashboard can be done in less than three minutes and in five easy steps!
Remove the covering off the double-sided tape for a secure dashboard fit.
Use the gap opener to widen the seam between the frame and the vent.
On the top-right side of the ProClip there is a L-shaped angled edge that will slide into the seam underneath the gap opener.
Line up the left angled edge with the silver panel. Use both hands to flex the ProClip inward.
Slide the L-shaped angled edge into the seam between the silver panel and vent.
You now have a solid mounting platform for any mobile device holder to attach to. Please view the following video for a detailed, easy-to-follow instructional demonstration. This mount is also compatible with the (2015-2017) Chevrolet Suburban, GMC Yukon, Yukon Denali, Yukon XL and Yukon XL Denali.