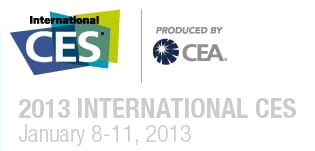 The 2013 Consumer Electronics Show (CES) is in Las Vegas on January 8 – 11, 2013 and we're going to be there!
What is CES?
CES is the world's largest consumer technology tradeshow and it features products and services in many product categories, such as automotive electronics and wireless devices.
Those at the show highlight new and upcoming products. It's open to companies in or affiliated with the consumer electronics industry – AKA ProClip! We're very excited to see everything there is to offer at this year's event.
ProClip at CES
We've attended CES for the past seven years. We will be at booth 3722 featuring our custom mounting solutions. This year we have a brand new line of heavy-duty, multi-use pedestal mounts, including a brand new line of adjustable holders!
Featured at This Year's Show
One of the things we're very excited to see is Samsung's unbreakable smartphone screen. The screen is supposed to be 5.5 inches and bendable, so that it could be dropped and not crack. How awesome would that be? Pretty great for anyone who has ever dropped their smartphone, which is probably most of us if we're being honest.
We'll let you know about the cool things we see at the show, but if you want to read about some other technology and gadgets that will be featured, check out CNET's CES Special Coverage.
The show will be a great start to what we expect to be another great year!